As some of you might know, I moved to Arizona in September of 2022 with my boyfriend Mitchell. Since we moved to Arizona we have not had the opportunity to explore our new home state. We decided to take a weekend trip to Sedona, Arizona since it is only 2 hours from Phoenix.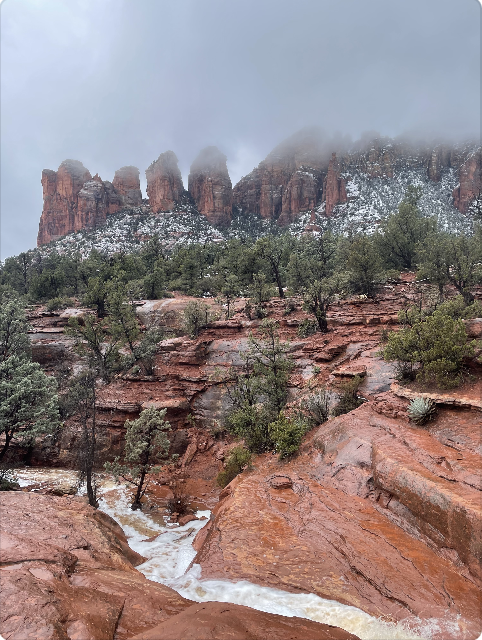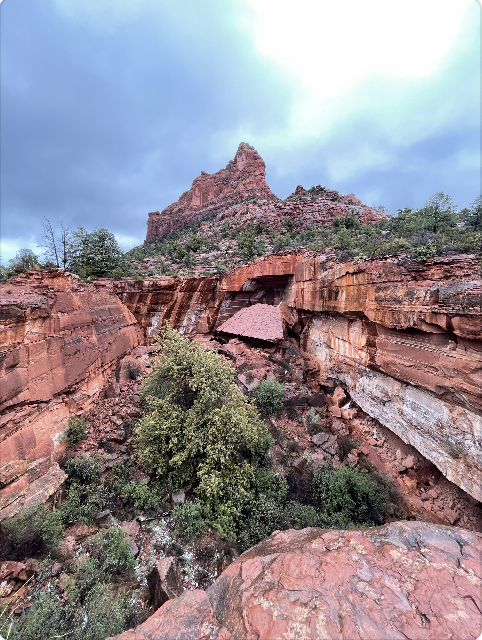 We were told by a couple of local people to go hike the 'Devil's Bridge Trail'. The first 1.5 mile was just a flat-ish machine-made trail, and then the last 0.5 mile was the actual hike. There were so many people that the hike almost wasn't enjoyable, but worth the adventure.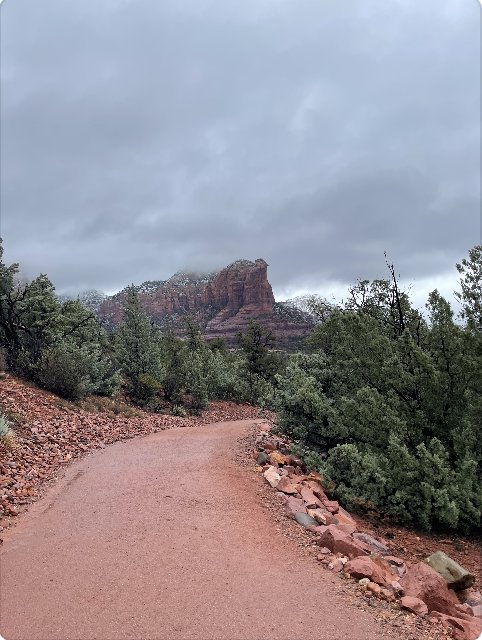 We headed to the hotel to rest and get ready for dinner in downtown Sedona. We didn't have any reservations at any restaurant because we wanted to walk around and decide then, but didn't go as planned – we weren't able to find a restaurant that wasn't booked. After walking for a while in search of a restaurant, we found the Cowboys Club. 
The next day we woke up and checked the weather for the day (probably something we should have done before planning the trip), and it had been snowing pretty much all night and would continue for the rest of the day. We had to park in a parking lot that was 1.2 miles away from the Soldier's Pass Trailhead. We got to the trailhead and were welcomed by a creek that had to be crossed to start the hike. There were some muddy segments, but the majority of the trail path was on the rocks. We finally got to one of the caves and it was so peaceful until it started hailing, so we decided to start heading down before the creeks washed down more paths. When we got to the first creek at the beginning of the hike, the rocks could barely be seen. I started panicking a little bit because I thought we were going to get stuck there and couldn't see a way out. There was an older lady with her daughter in front of us, you could tell they were frequent hikers because they had hiking equipment. They decided to go first, and I could see their shoes getting soaked. It seemed like there was not an ideal situation here, we were all going to get our feet wet if we wanted to get to the other side. So I decided to stop delaying and crossed the creek and indeed got my feet wet and the water was freezing cold. After our hike, we changed clothes and decided to go try this pizza place that was a local favorite, Pisa Lisa, and headed back home.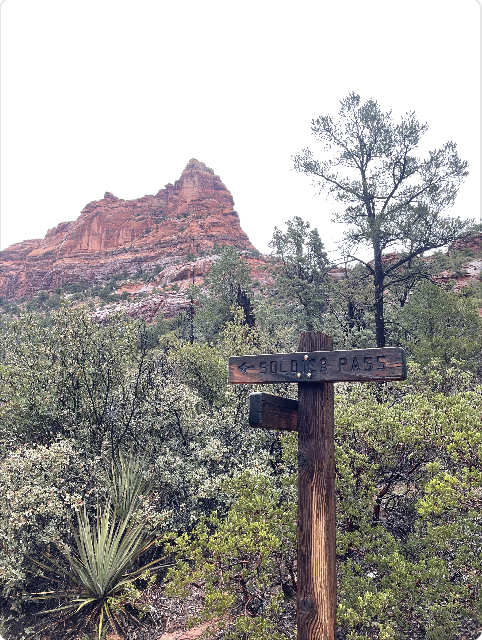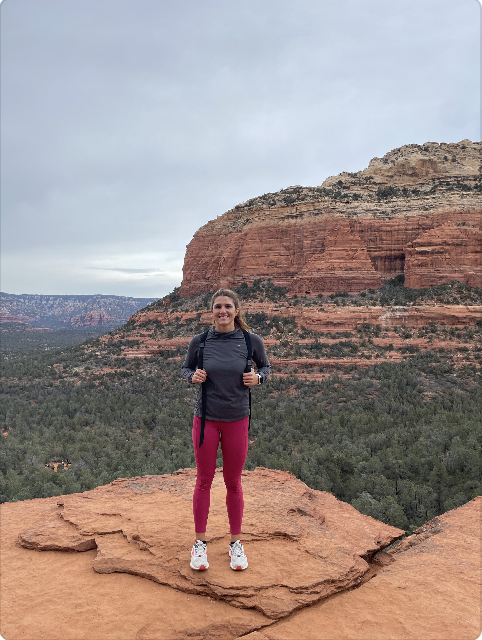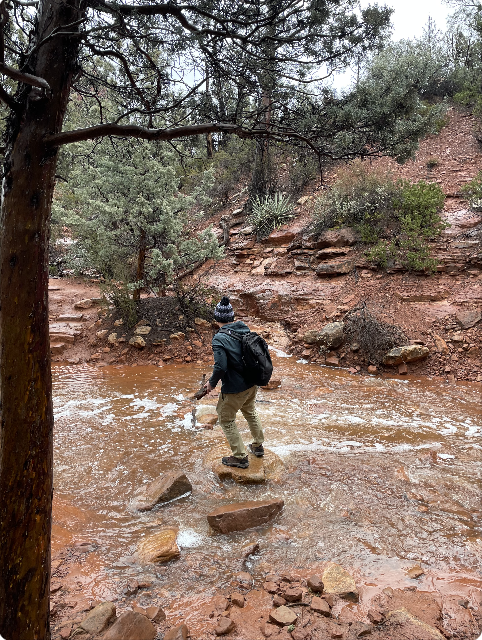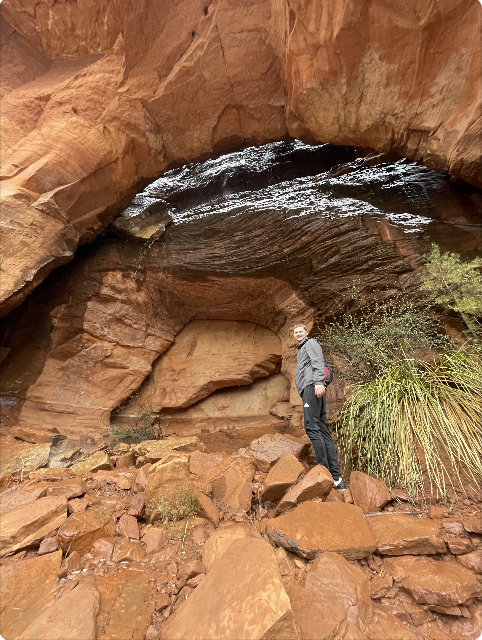 The Rayobyte Experience Stipend allowed me and Mitchell to take a trip to this beautiful city in Arizona and experience the trails, food, and culture. Although we didn't have to travel far and didn't do anything luxurious, we had the #freedom to choose an opportunity that gave us a break from city life.