Before our Bohol trip with the CS team took place, I got to #experience Enchanted Kingdom located in Santa Rosa Laguna, Philippines. EK is the first and only world-class theme park in the country. The theme park offers thrilling rides and kind-of Disneyland attractions.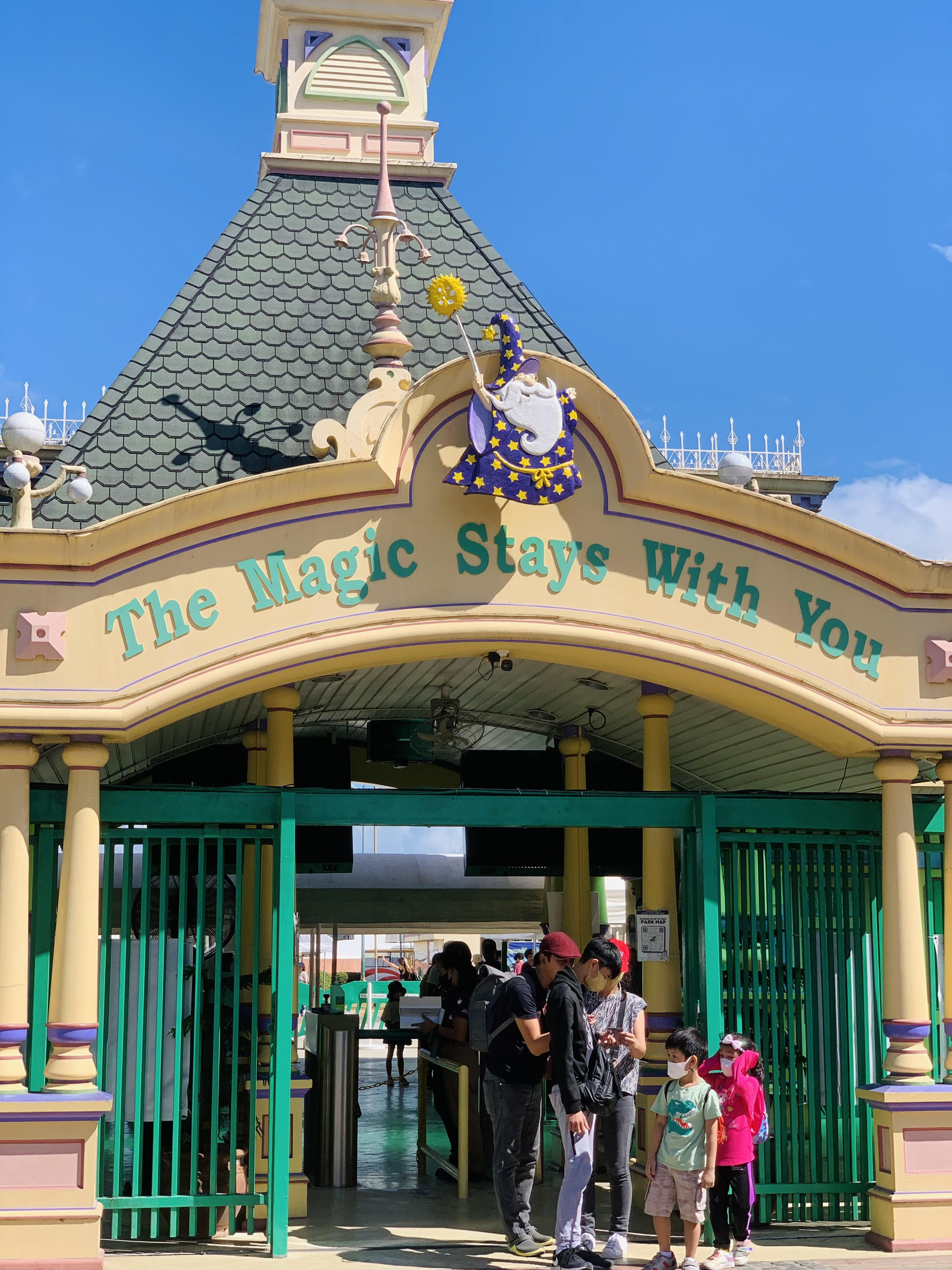 Going to Enchanted Kingdom would be so much fun if you have companions with you. Since Danah and Moody were in Manila at the time, I tagged them along in this magical adventure.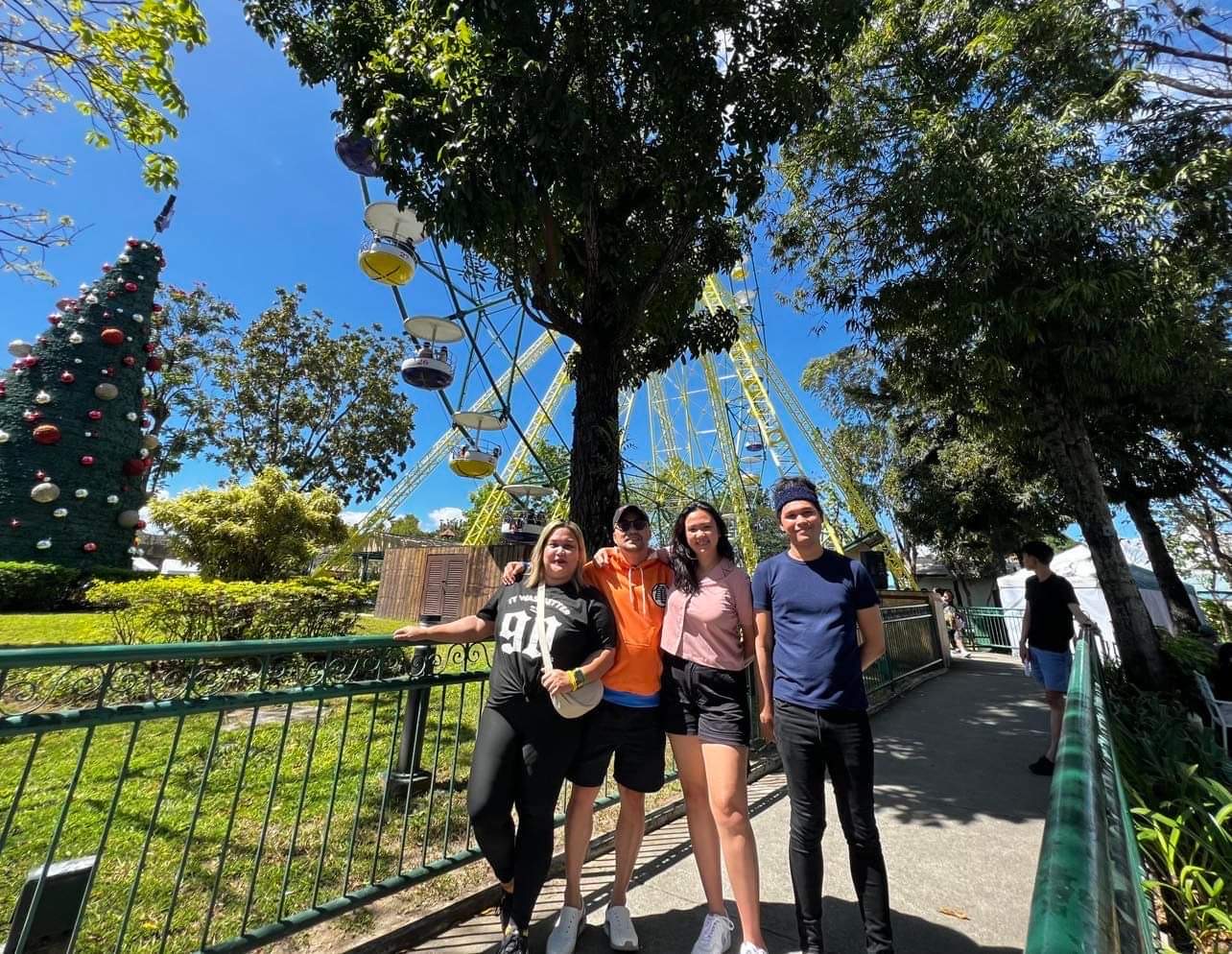 We drove from Manila to Laguna for an hour. The moment we got in, we immediately checked out all seven meticulously themed zones. They are scattered across seven themed zones. The zones are Victoria Park, Portabello, Boulderville, Midway Boardwalk, Brooklyn Place, Spaceport, and Jungle Outpost which complete the enchanting experience.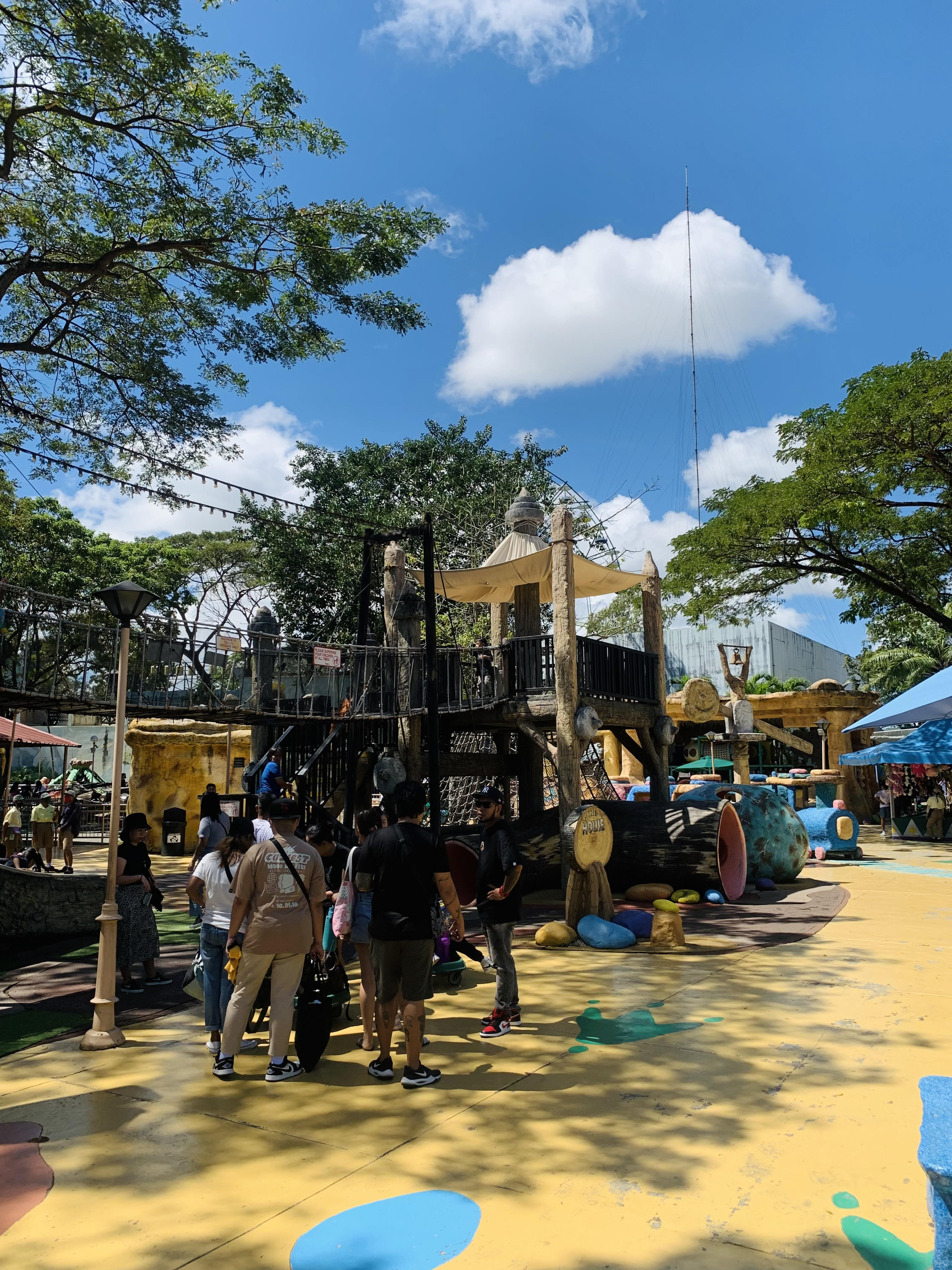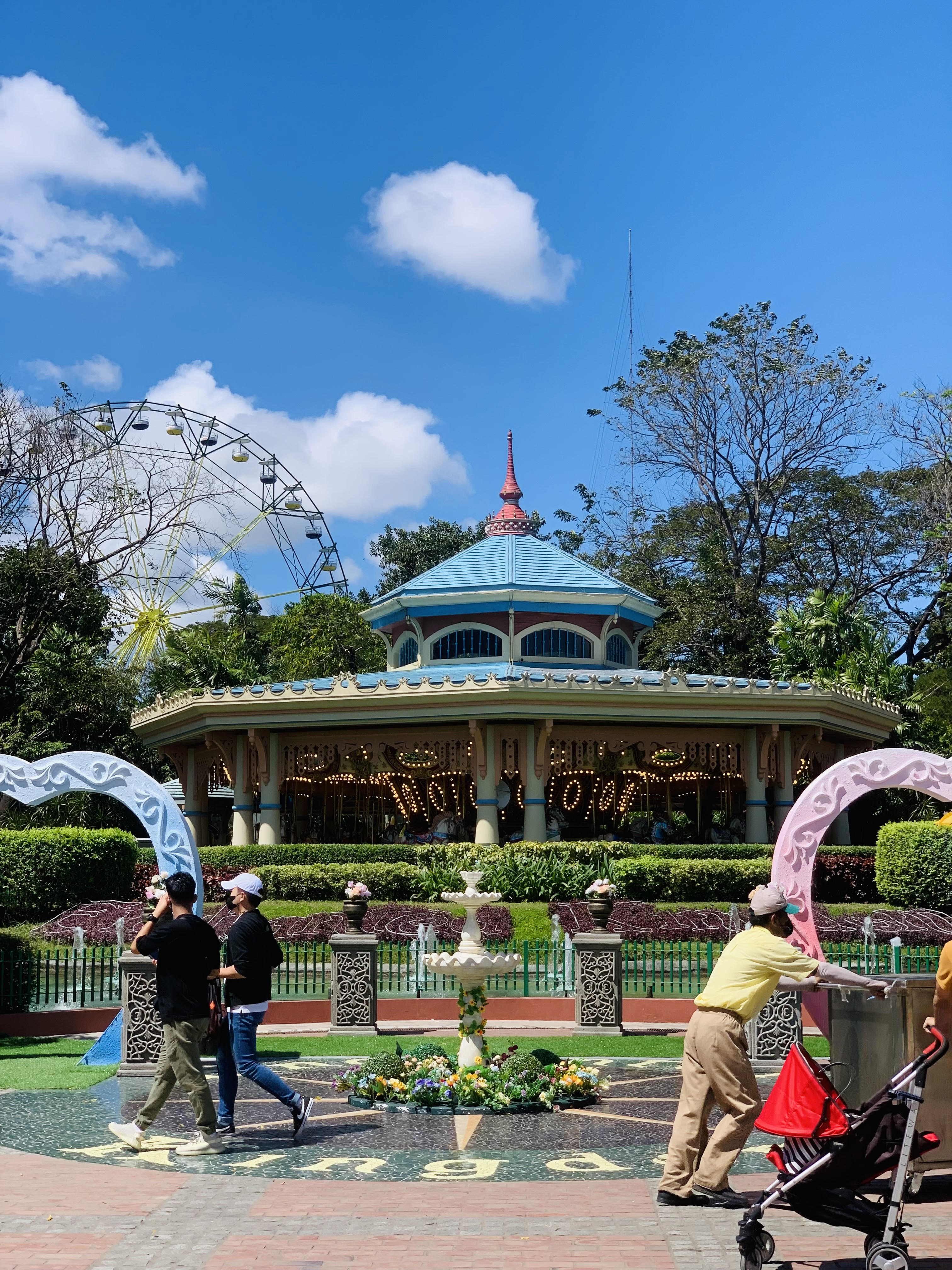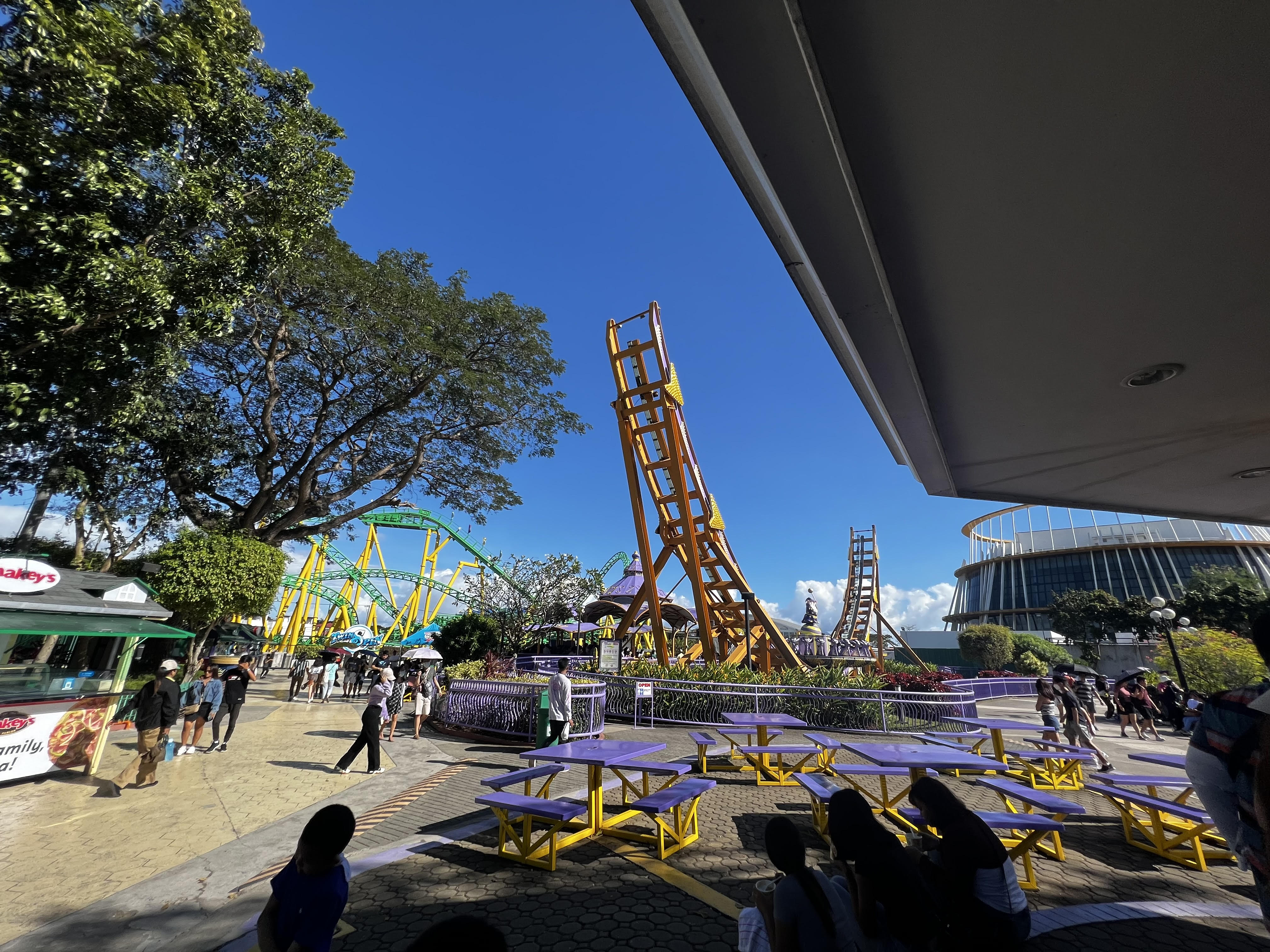 We had lunch, snacks, and many drinks. There are food and merchandise outlets and kiosks inside of the park. 
No one would want to dare the extreme rides at first. When looking at the motion of the rides and hearing the screams of the people, you would know that the riders are having intense adrenaline. Nevertheless, we got to experience all extreme rides: roller coasters, drop towers, and other rides that feature sudden drops, inversions, and other maneuvers that simulate the feeling of flying or free-falling.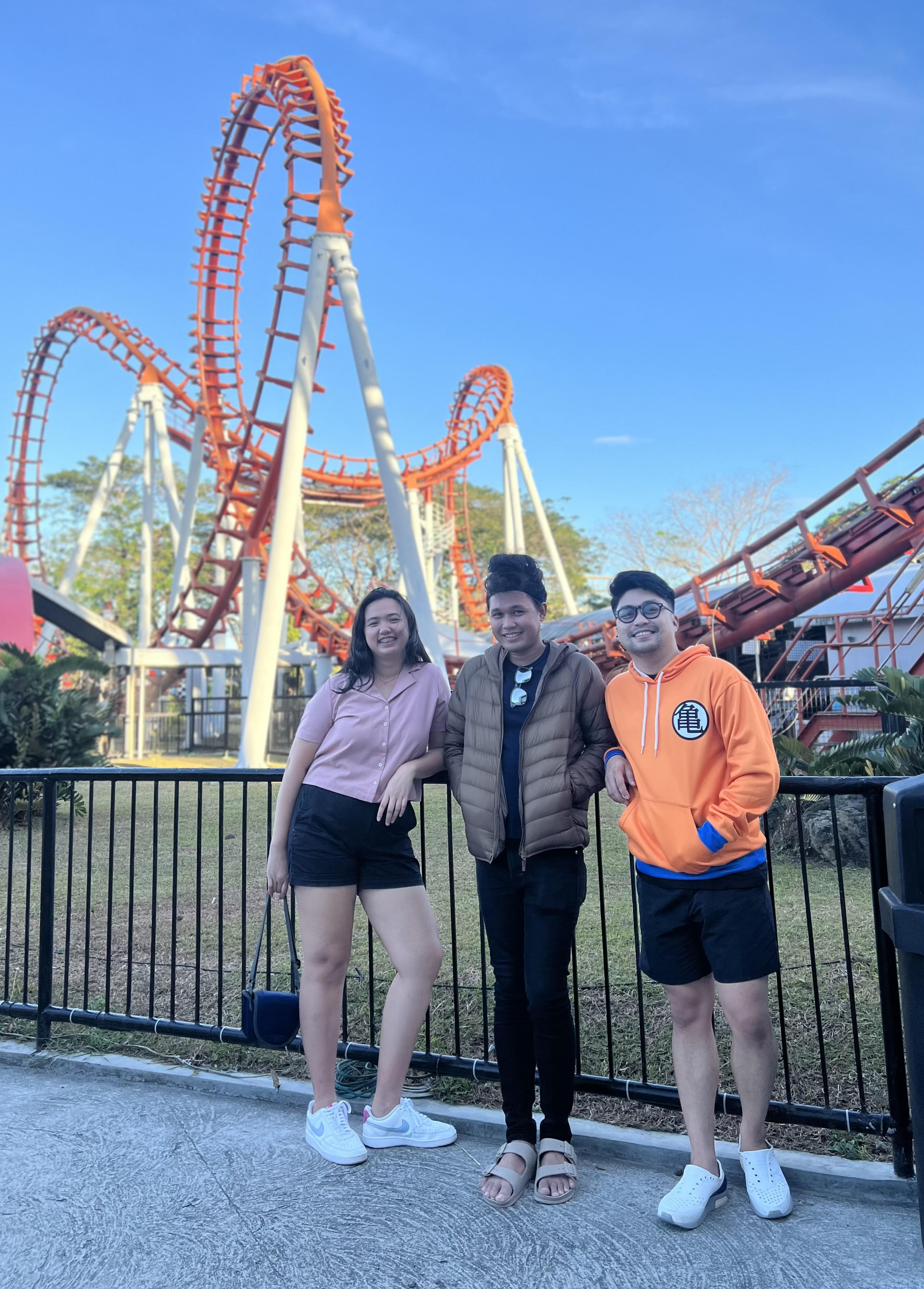 I had zero idea that some of the rides can make you wet. I did not prepare myself at all. I was not wearing appropriate clothing but the good thing is that EK sells disposable coats that can protect you from water splashes. That water roller coaster had soul-stirring splash-down landings which made us shout so loud! 
While I find the extreme rides fun and exhilarating experience, Danah and Moody mostly felt nervous and scared. I would not want to skip a ride and would never ever go on a ride alone. As supportive as they are, they would join me no matter how uncomfortable and scared they were.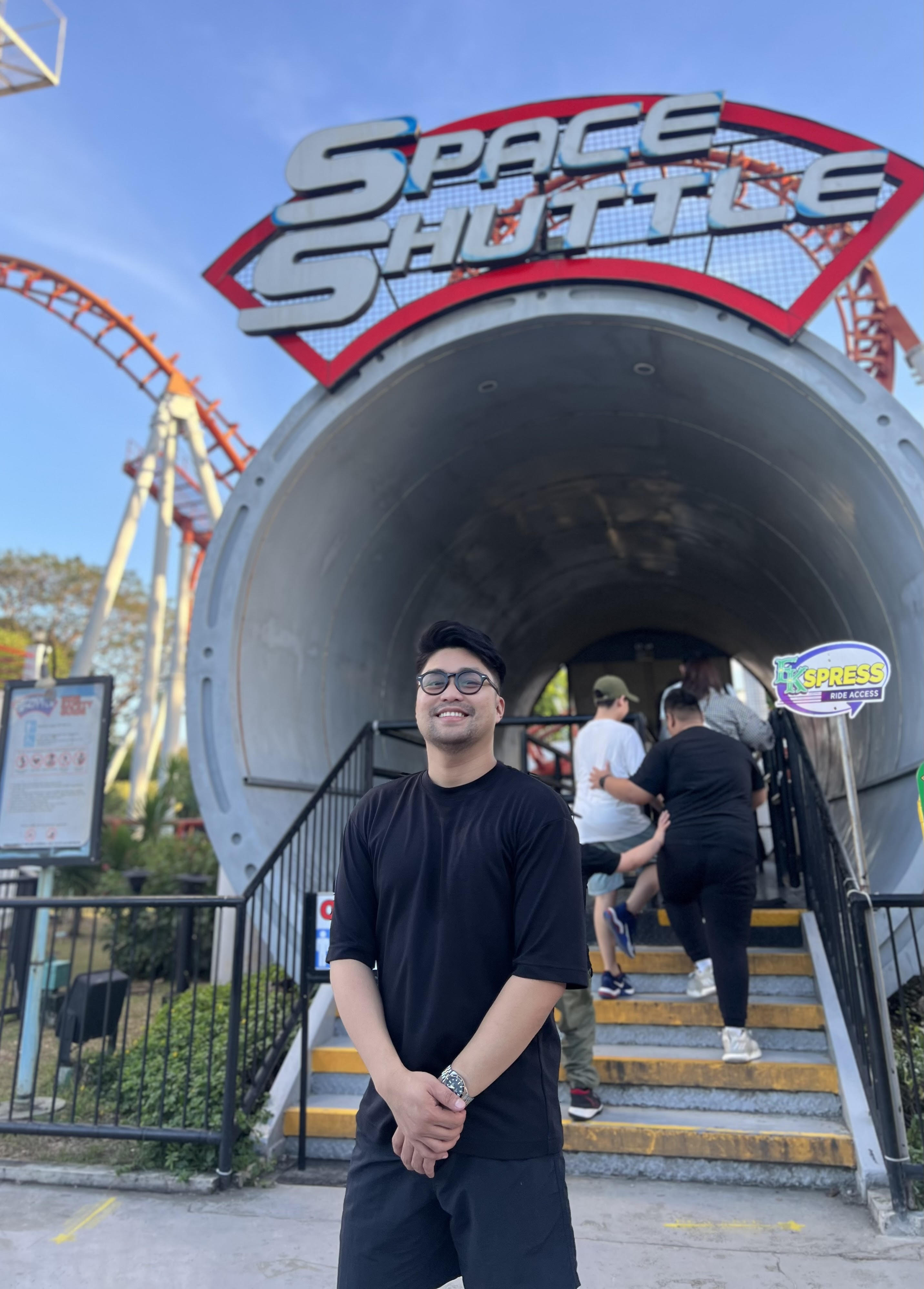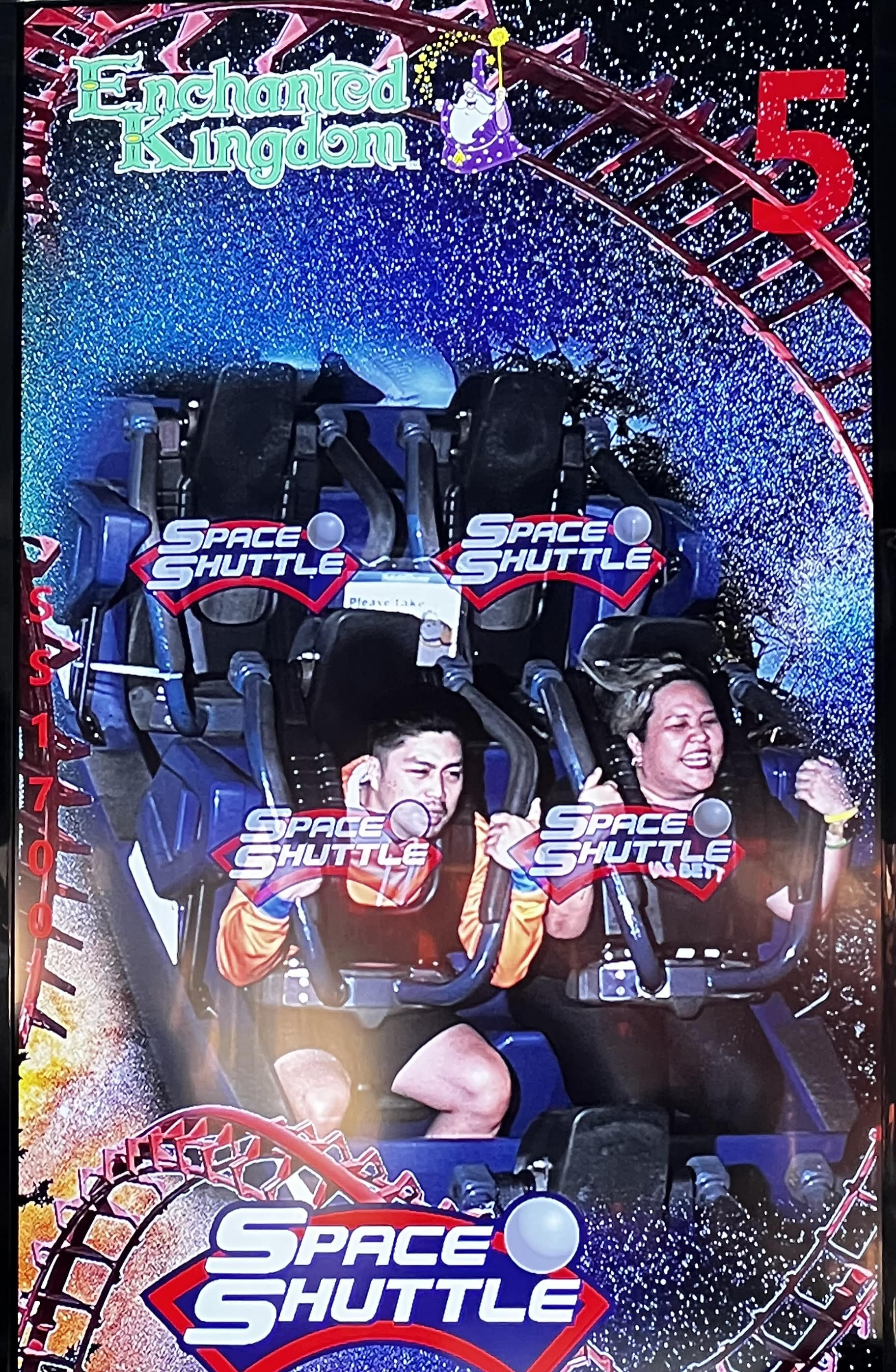 Overall, while we were screaming at the top of our lungs thinking that we would die at any point, I would have to say that extreme rides can be a great way to push boundaries, experience new sensations, and release stresses and anxieties in life.
Every Filipino kid has to be able to visit Enchanted Kingdom. I just learned that Enchanted Kingdom does not showcase famous international cartoon characters and mascot attractions. They instead came up with their own characters and original Filipino magical beings. The attractions and shows are produced with educational and Filipino values in mind and not just for entertainment and amusement purposes. We were so amazed by the the main mascot of the park, Eldar the Wizard. He is characterized as a jolly, old wizard from the distant land of Marsynthea, and another character created by Enchanted Kingdom is Princess Victoria.
I find myself lucky to be able to experience Enchanted Kingdom even at the age of 31. It was a truly fun and thrilling experience. I am extremely grateful for #Sprious for this enchanting memorable experience!