When I was in high school I worked at a movie theater and could see movies and films for free at the cinemas around town.  Once I left that job and started life as a poor college student, I could not see movies as often due to cost and my class schedule.  Spending money on a movie ticket would have been a luxury item to me when I was barely scraping by to pay tuition.
I fully admit that I have used movies and films as a way to escape or avoid my own life at times.  When I sit in a theater I can be transported very quickly to another place and time with very little effort.  Information and oftentimes an amazing story is fed to me and I absorb it effortlessly from the big screen.
Over the years I have gravitated more toward indie (independent) films.  Many times these are hidden gems and typically dive into complex topics or lean toward biographical content, history, or social issues.  It is because of this interest that I used my company experience stipend benefit to attend the Sundance Film Festival in the beautiful cities of Salt Lake City and Park City, Utah.  The film festival was created by Sundance Institute which was founded by Robert Redford in 1981.  I must admit, I was secretly hoping I'd catch him sipping coffee while I was there.  In spite of that NOT happening, Sundance did not disappoint!
There was an extra bonus on this trip that involved reconnecting with my cousin Marcie, who I had not seen for over 10 years.  Marcie lives in Salt Lake City and works for the Salt Lake Film Society.  My sister came from San Diego to enjoy the festival as well.  The three of us spent some time at Broadway Centre theater watching movies, visiting with their amazing staff, and eating the best popcorn ever!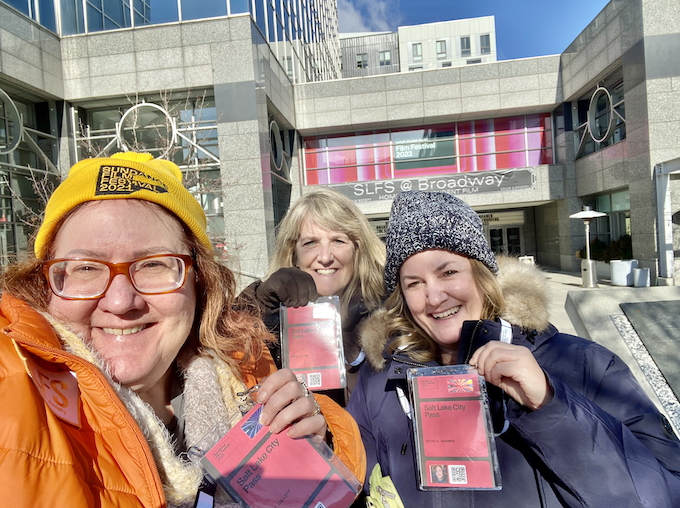 I purchased a pass that allowed me to attend any festival films being shown in Salt Lake City.  I was also able to get away and go to a film in Park City, allowing me to see the amazing mountain views and experience the Eccles Theater which can hold around 2,500 people!
It takes some mental and emotional stamina to watch 2-4 films a day.  Here are just a few of the films I was able to view:  Sometimes I Think About Dying, The Disappearance of Shere Hite, Fair Play, Polite Society, Kim's Video, The Persian Version, Radical, It's Only Life After All, Iron Butterflies, The Longest Goodbye, Fantastic Machine, Little Richard: I Am Everything, Theater Camp, Judy Blume Forever
I could sit here and give you my take and a personal review on any of the films I saw, but you can find reviews online for most of them written by people who review films for a living.  All I can share with you is how the films made me personally feel.  Some of them broke my heart, others made me laugh.  The vast array of emotions you can feel in one day when you are basically watching films back to back like this is a bit crazy.  I hardly had time to collect my thoughts in between films, but I loved how exhilarating it was in spite of that!
I mentioned earlier that I was hoping to catch Robert Redford having coffee and that did not happen. However, I was able to see other actors, filmmakers, and directors during Q & A sessions after the films would play.  One of the most memorable films I saw was Theater Camp, which was a project that involved Ben Platt, Noah Galvin, Molly Gordon, and Nick Lieberman.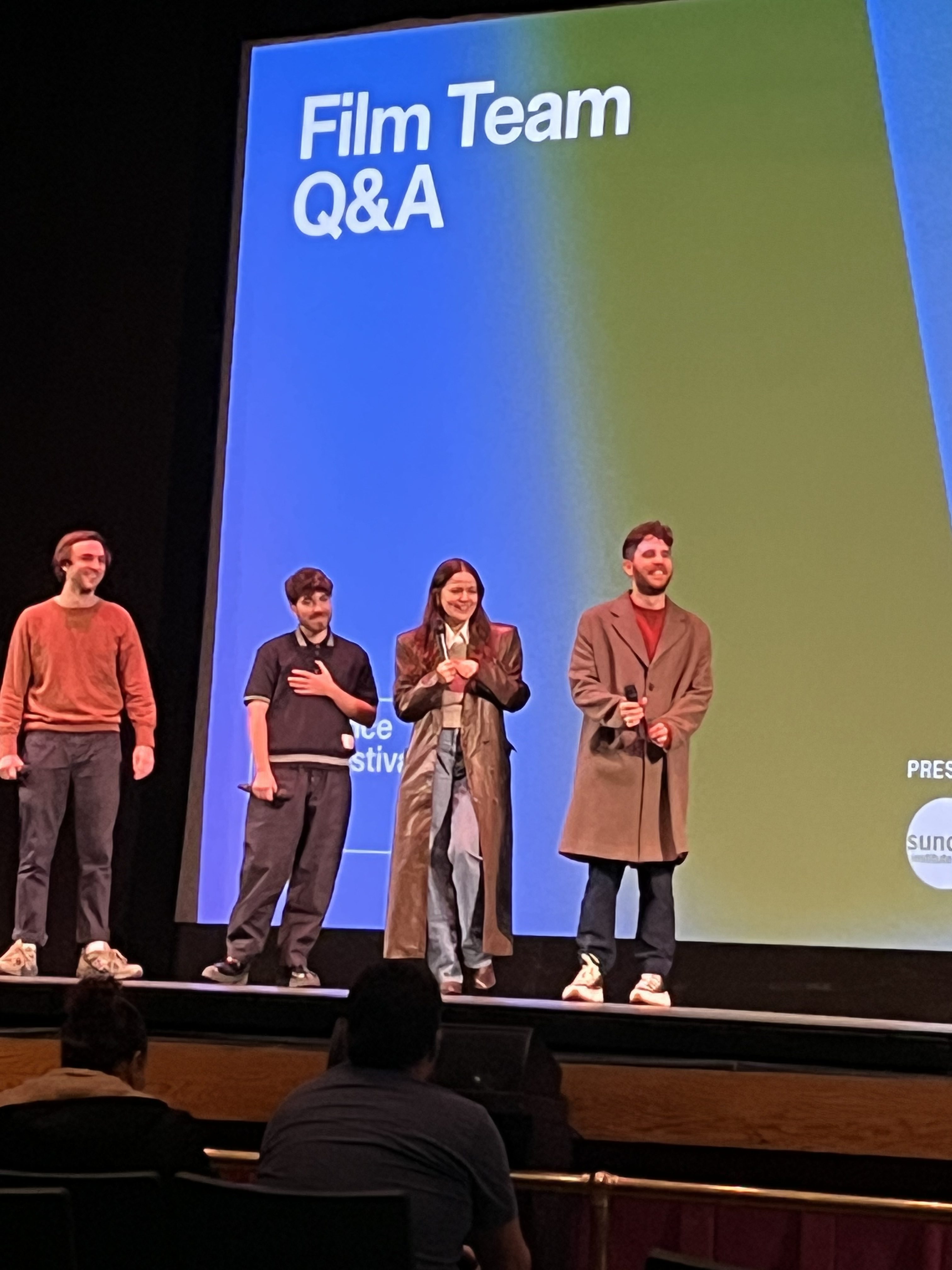 Theater Camp hit close to home for me as it showcased the effects that theater has in bringing people together and particularly for young children who aren't sure how they fit into this world they live in.  My son was in theater camps starting at age 8, which was the youngest he was able to attend at our local community theater.  He begged me to go to theater camp at a very young age.  It was life-changing for him and for me as a parent.  He once told me that he heard that school should be your "safe place" but for him it was theater.  I am confident that his experience in theater has saved his life many times over.  It was an absolute pleasure to watch this film.
There was an added bonus to this film viewing because I was in the audience with actors  Marlee Matlin and Michael J. Fox.  How cool is that!
Another personal favorite of mine was The Persian Version.  The entire main cast and director, Maryam Keshavarz were also at this showing.  I don't want to give away the story for this one, but instead, encourage you to see it when it's available to the general public.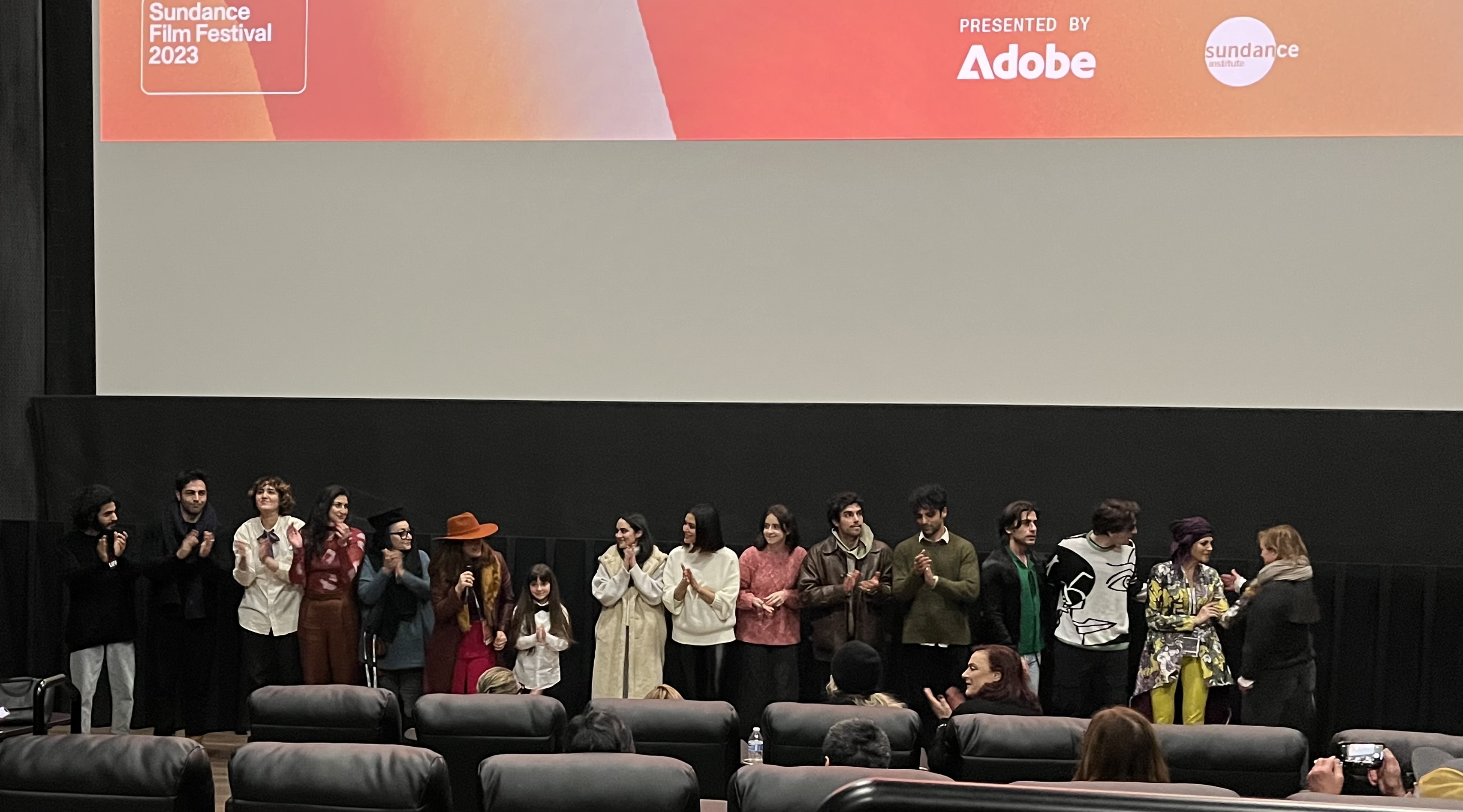 I was transported back to my childhood and teenage years when I watched the film Judy Blume Forever.  I was lucky enough to go through adolescence and my teenage years without the internet.  It forced me to get all of my information from books.  Many of the books I grew up with were written by Judy Blume.  If I had known then what I know now after having watched the documentary about this author, I would have been a pen pal of hers.  I was blown away by the stories woven into this film by her readers who wrote to her for years as they grew from childhood to adulthood.  I did not get to meet the filmmakers for this gem, but I did get a very cool button as I exited the theater.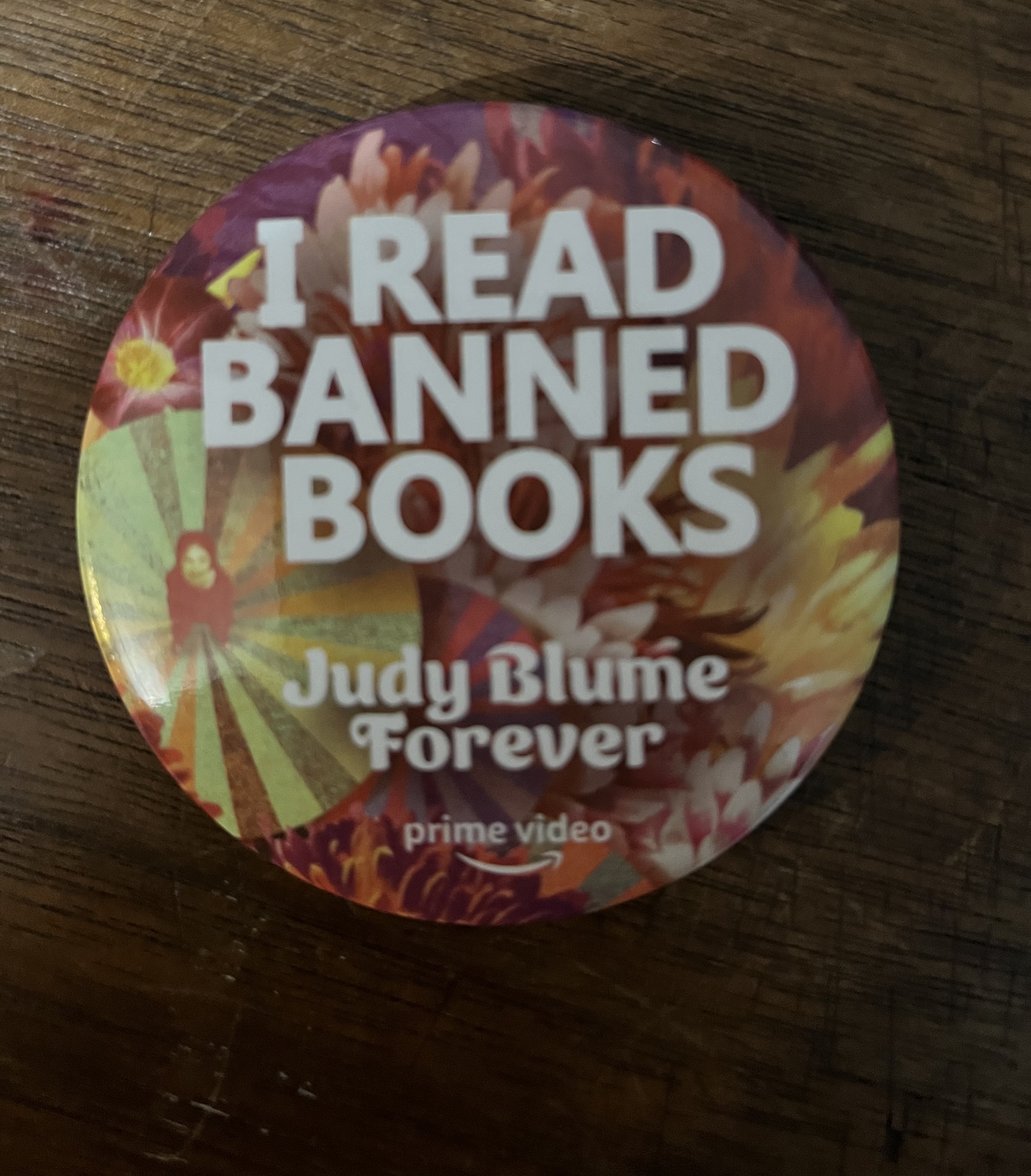 I cannot leave this post without mentioning the film Iron Butterflies.  This film was very moving and showcased the story of flight MH17, which was an aircraft that was destroyed in the airspace above Ukraine.  Roman Liubyi directed this film.  He and other contributors to the film were present for the showing. When we exited the theater we were given a small black envelope that contained an iron butterfly-shaped shrapnel.  This film was difficult to watch for many reasons, but mostly because of my thoughts of my amazing Ukrainian co-workers who are proving to be some of the most resilient people I know.
As you can see, my Sundance experience was a success! I have to give a shoutout to Salt Lake Film Society and the friendly residents of Salt Lake City, Utah for contributing to my experience.  The beautiful city and the snowy mountains were a nice break for me and the films provided a much-needed escape even if just for a short while.