I always enjoy traveling! With my work-from-home job set up, I get to travel and work at the same time anywhere and everywhere. For my first stipend experience allowance, I decided to go to the beautiful island of Coron. 
Coron is one of the four towns that make up the Calamianes or Calamian Group of Islands in the northern part of the huge Palawan Province, Philippines. It is famous for its beaches, lagoons, lakes, shipwrecks, and many natural wonders. And what way to make it more exciting than to travel with my family? It was our first time visiting Coron, so I know it will be an amazing experience for all of us!
The highlight of our trip to Coron was the island hopping activity. As mentioned by a local, "the beauty of Coron cannot be found in the mainland but on the islands surrounding it. We witnessed these stunning lakes, breathtaking islands, awesome coral gardens, and pristine white sand beaches on one of the best island hopping adventures. On our first day, we went to Kayangan Lake, Twin Lagoon, Skeleton Wreck, Siete Picados, Coral Garden, Atwayan Beach, and CYC Beach. If you ever plan to go to Coron for just one day, this is the best tour package to avail yourself and it just costs  ₱ 1,500 per person.
Let me share with you some of the highlights of my travel experience to this beautiful island.
Kayangan Lake
Known as one of the clearest lakes in all of Asia this gem and the island that holds it is one of the most stunning places on the planet. We made a quick uphill trek to the spot with the scenic view of Kayangan Bay and took our obligatory souvenir photo here. Finally, another quick trek downhill rewards us with the shamrock-colored Kayangan Lake draped by limestone hills.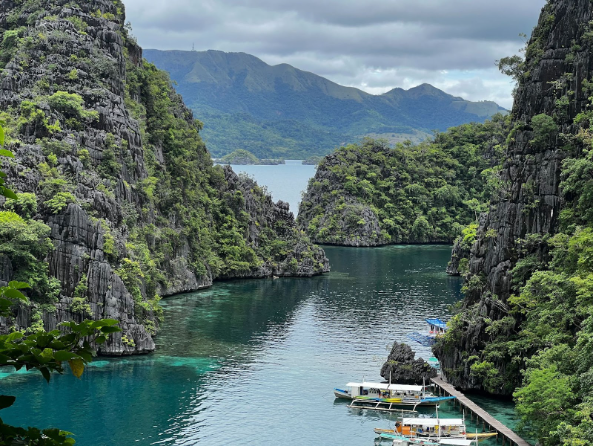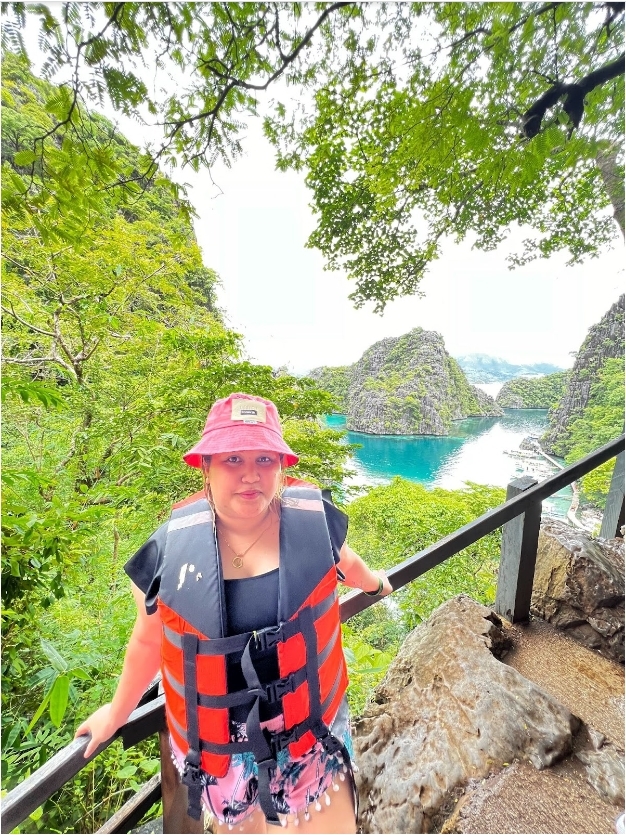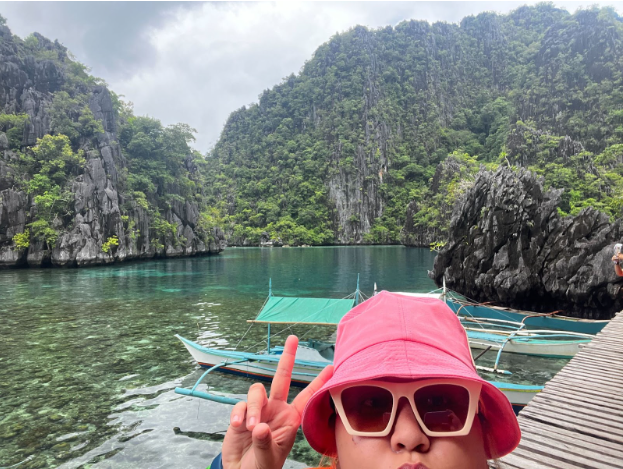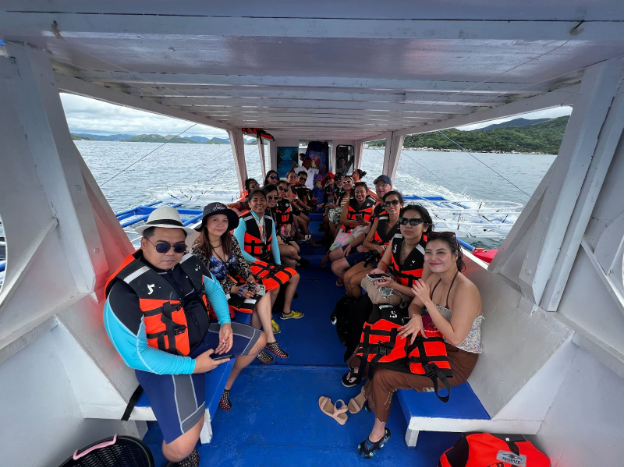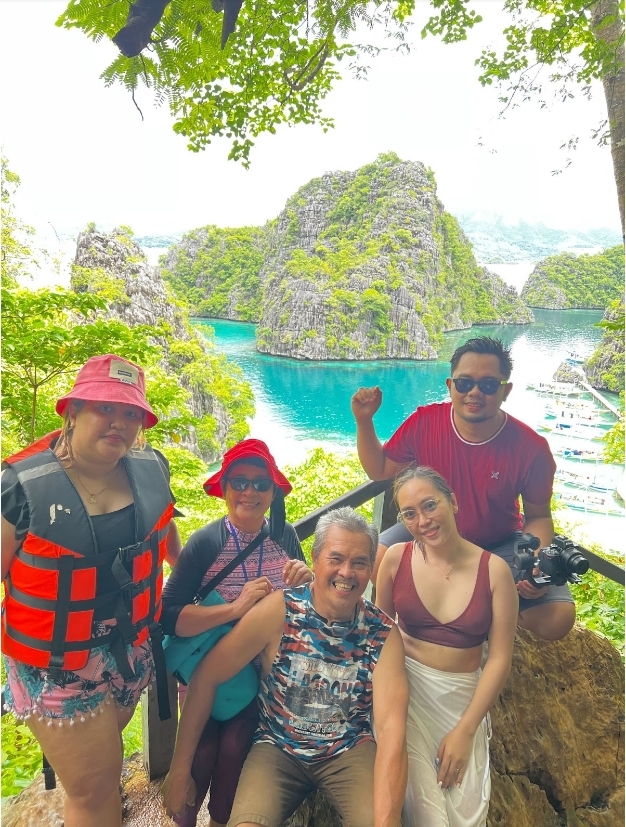 Dive And Snorkel In Barracuda Lake
This lake is just as clear if not clearer than Kayangan Lake and is less visited. It is absolutely stunning and breathtaking because of its clear waters and beautiful rock formations. This lake is also commonly referred to as the "craziest dive site in the Philippines." The lake was named Barracuda due to discovering a giant barracuda skeleton within its waters. I didn't take a lot of pictures because the view was just so beautiful and we really enjoyed it.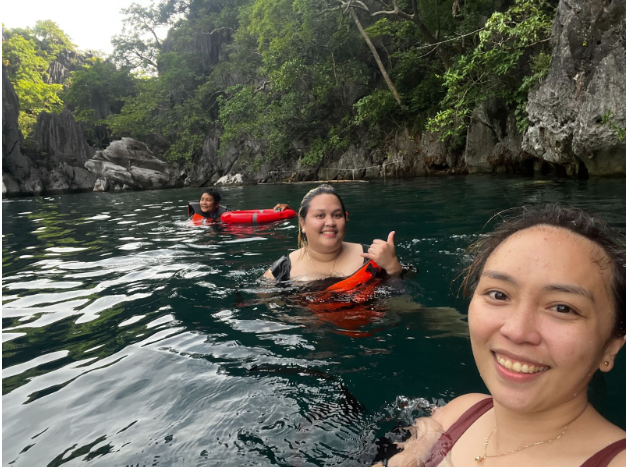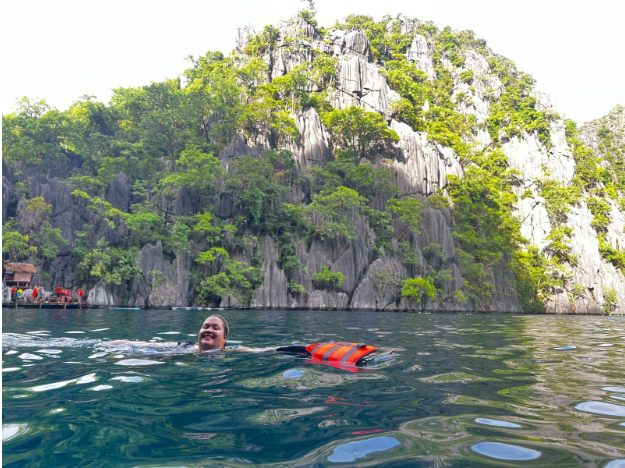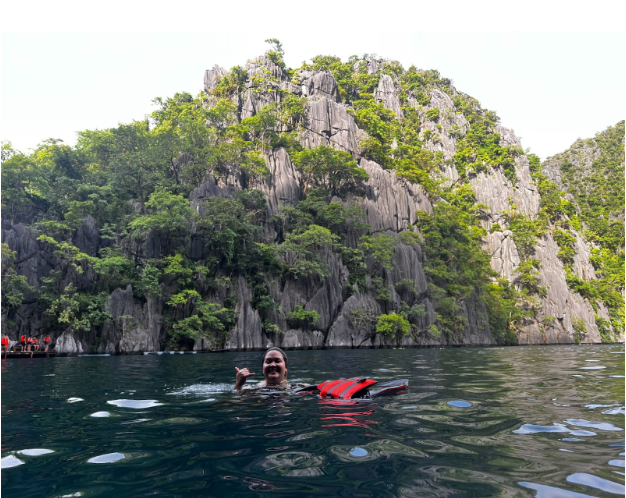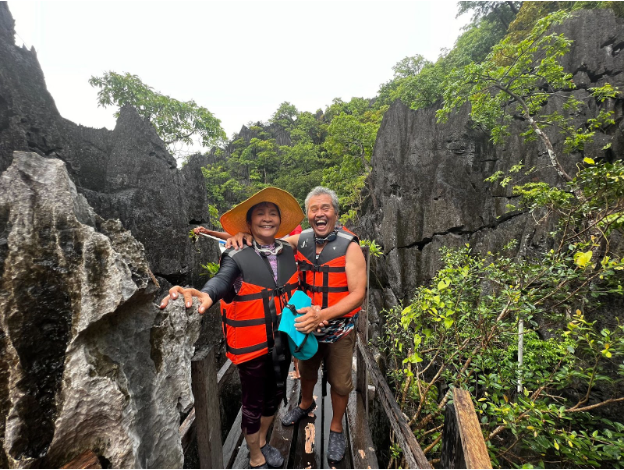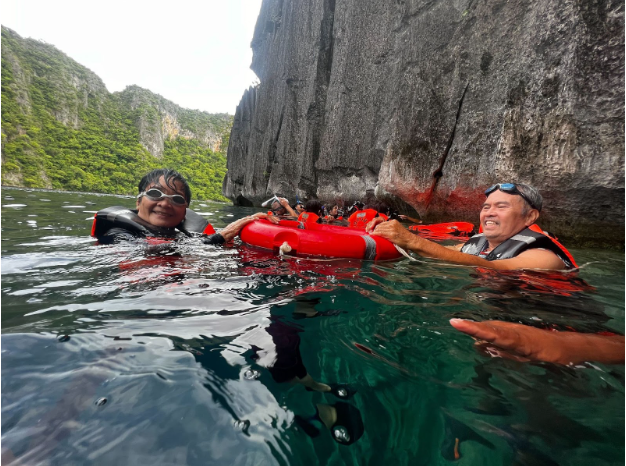 Visit Malcapuya Beach
A 1.5-hour boat ride from Coron Town is the stunning Malcapuya Beach. One of the most beautiful beaches if not the most in Coron. Seriously amazing scenery we have encountered of bright blue and green waters with white sands. We docked on the north side of the island. From there, we took a short walk to the main beach on the south side, which has a long stretch of soft white sand and a few cottages along the shore. On the left side of the beach, there's a small cliff where you can get a great view of two sides of the island.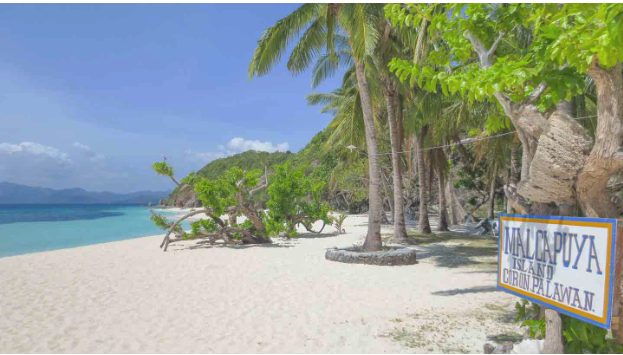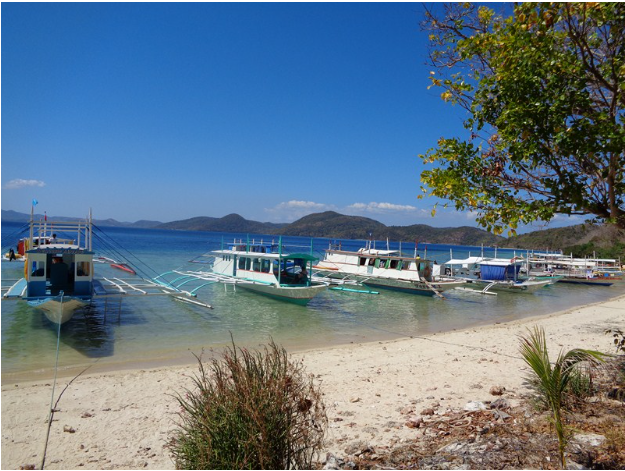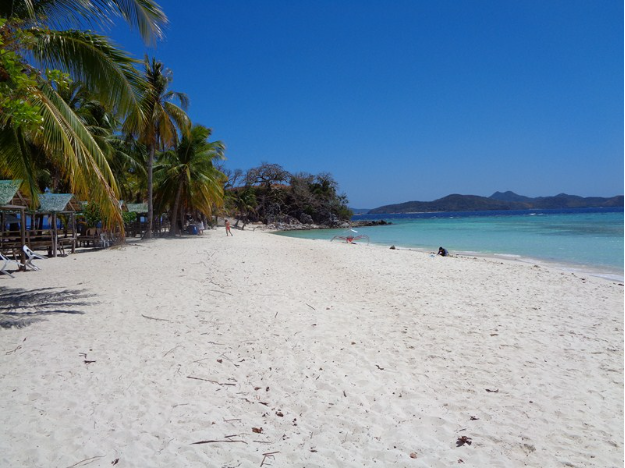 Kayaking Into The Twin Lagoon
One of the most breathtaking scenes in Coron is the stunning Twin Lagoon. We rented clear Kayaks so we can enjoy everything. And yes, we did. We saw the coral gardens and beautiful rock formations underneath. The two lagoons are separated by a really narrow cliff and you can hop between the two using the wooden steps at high tide or swim beneath the cliff at low tide. It's the kind of place which you cannot believe is real.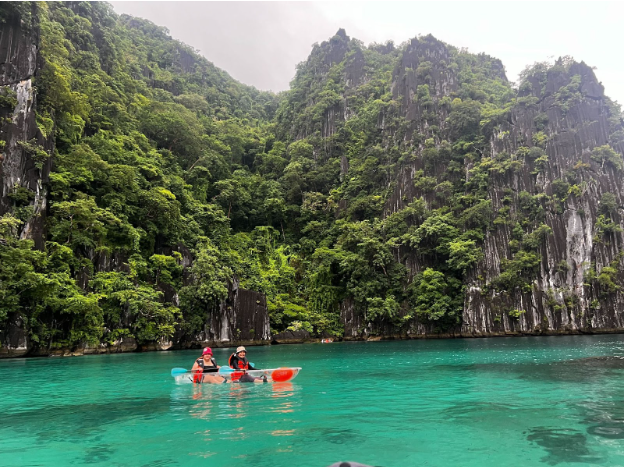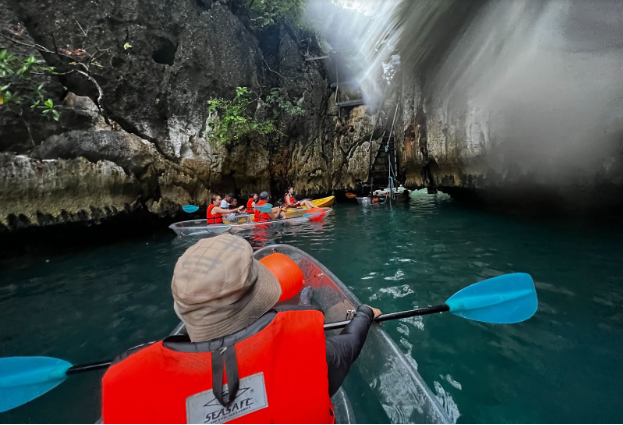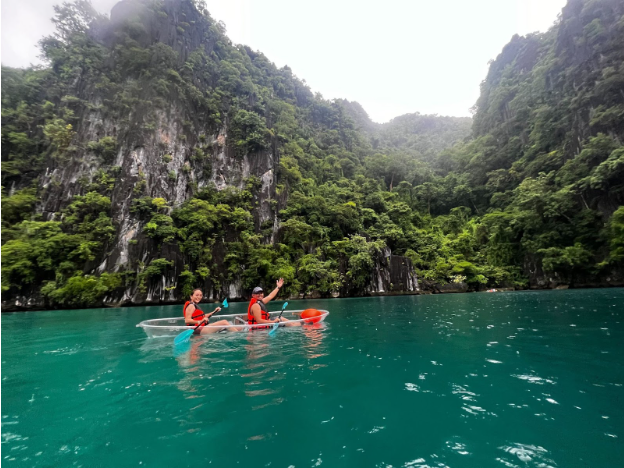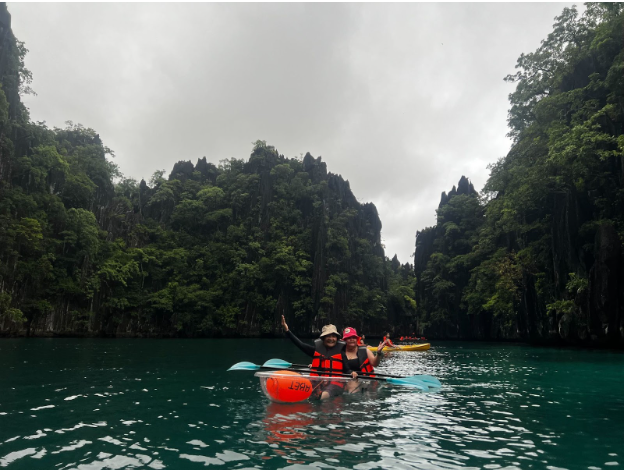 Thank you my Rayobyte family for this experience! I hope you can visit my country someday and if you decide to come to Coron, make sure that you visit during the dry season which happens from November-May, and also avoid the last flight to Busuanga (Coron) you run the risk of it being canceled because the airport stops service at dusk because they have no runway light. I will be forever grateful for this experience!