For my first Rayobyte experience stipend, I prefer to go to the beautiful small city of my country Ethiopia, Bishoftu, formerly known as Debre Zeyit or the Mount of Olives, is a resort town in Central Ethiopia, about 50 km from the capital Addis Ababa east of Addis Ababa. The main attraction of Debre Zeit is the town's main attraction is the chain of beautiful crater lakes set within steep volcanic calderas namely Bishoftu Lake, Hora Lake, Lake Cheleklaka, Kuriftu, and Babogaya.
Kuriftu, and Babogaya lakes are some of the more popular, mainly due to Water Park and the resort found on its shore.
KURIFTU WATER PARK
Kuriftu Water Park: Ethiopia's first and biggest water park in East Africa. Kuriftu Water Park, by Lake Kuriftu, is an ideal place for a day tour from Addis Ababa for families with children.
Here was our destination for the stipend experience.
On our first day, after a 40 min flight, we arrived in Addis Ababa which is the capital city of Ethiopia. We planned to go to Bishoftu on the next day of our travel so we enjoyed our lunch there first with a delicious dish called "MENDI" which is common in Islamic tradition mostly an Arabs dish and with coffee prepared there with a special ceremony and also enjoyed our night with their spa. We were relaxed and ready for our main experience stipend travel to Bishoftu, Kuriftu Water Park.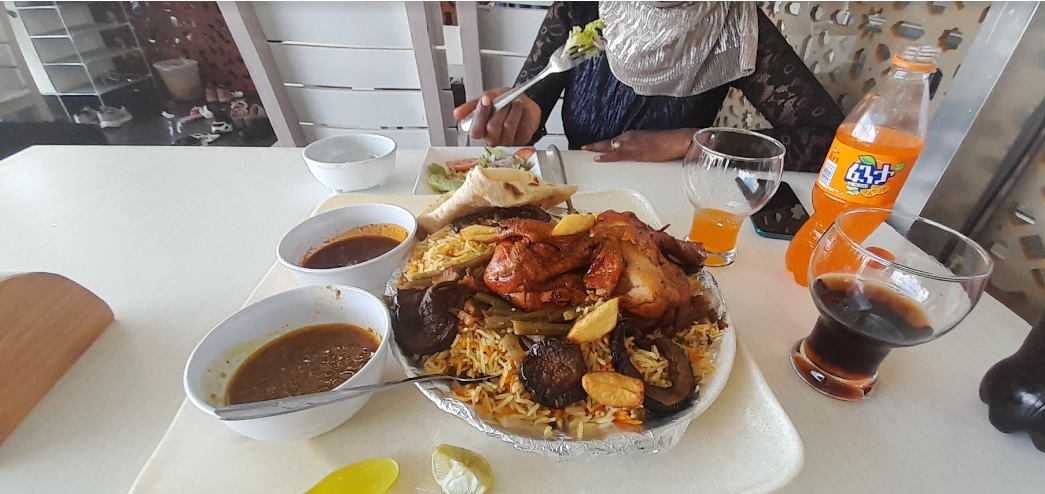 On the second day, we arrived at Bishoftu after a while min drive. We witnessed the beauty of the water park, with over 30,000 square meters of fun-filled activities and rides for young and old, including a wave pool, Boomerang slide, Fekat circus, and more. We tried the triple spiral slide, wave pool, circus art, dish at the Beach of Kuriftu Lake, and lazing in the lazy river.
The time was around twelve and a half (12:30), lunchtime when we arrived at Kuriftu. So we started our experience stipend by having the delicious dish we had in our package. We were to have seats on the table arranged on the beach but since the day was Saturday, the weekend every table around was reserved so we sat in the dining room made of bamboo and some other wood materials resembling the traditional house of Ethiopia locals named "GOJO BET". We enjoyed the taste of the diversified dish since the lunch was "BUFE". My dish was full of bones as I am fancy with 😂.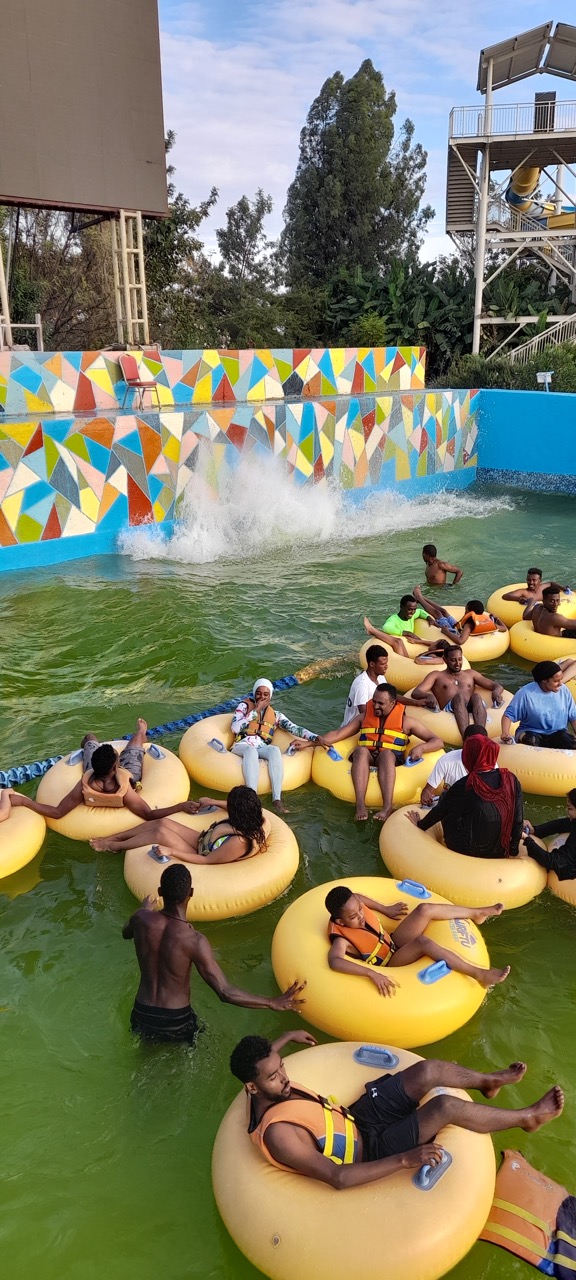 FEKAT CIRCUS ART
After all, we reached our destination. We were lucky to meet Fekat circus art which is only scheduled in the water park once a month. So we enjoyed the talent of the team built by youths only. The art was participatory even from the audience there we take a breath and get dried off.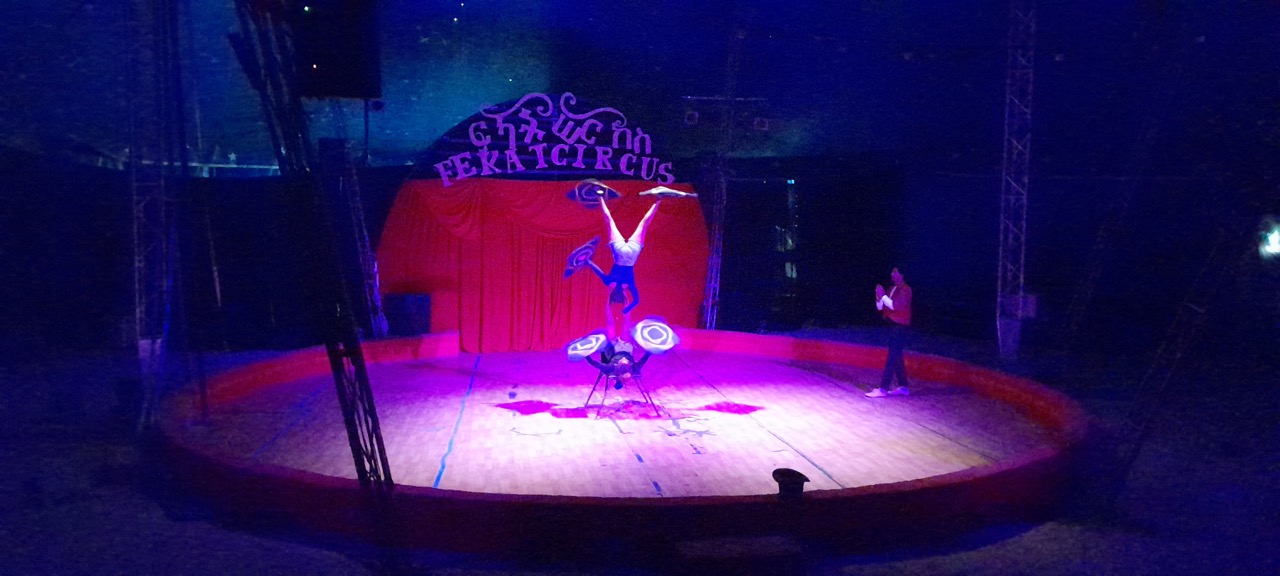 On the third day, we get back to Addis Abeba to visit Entoto Park which is the handprint of our PM (Dr. Abiy Ahmed) and the Science Museum which was inaugurated 2 weeks before our visit.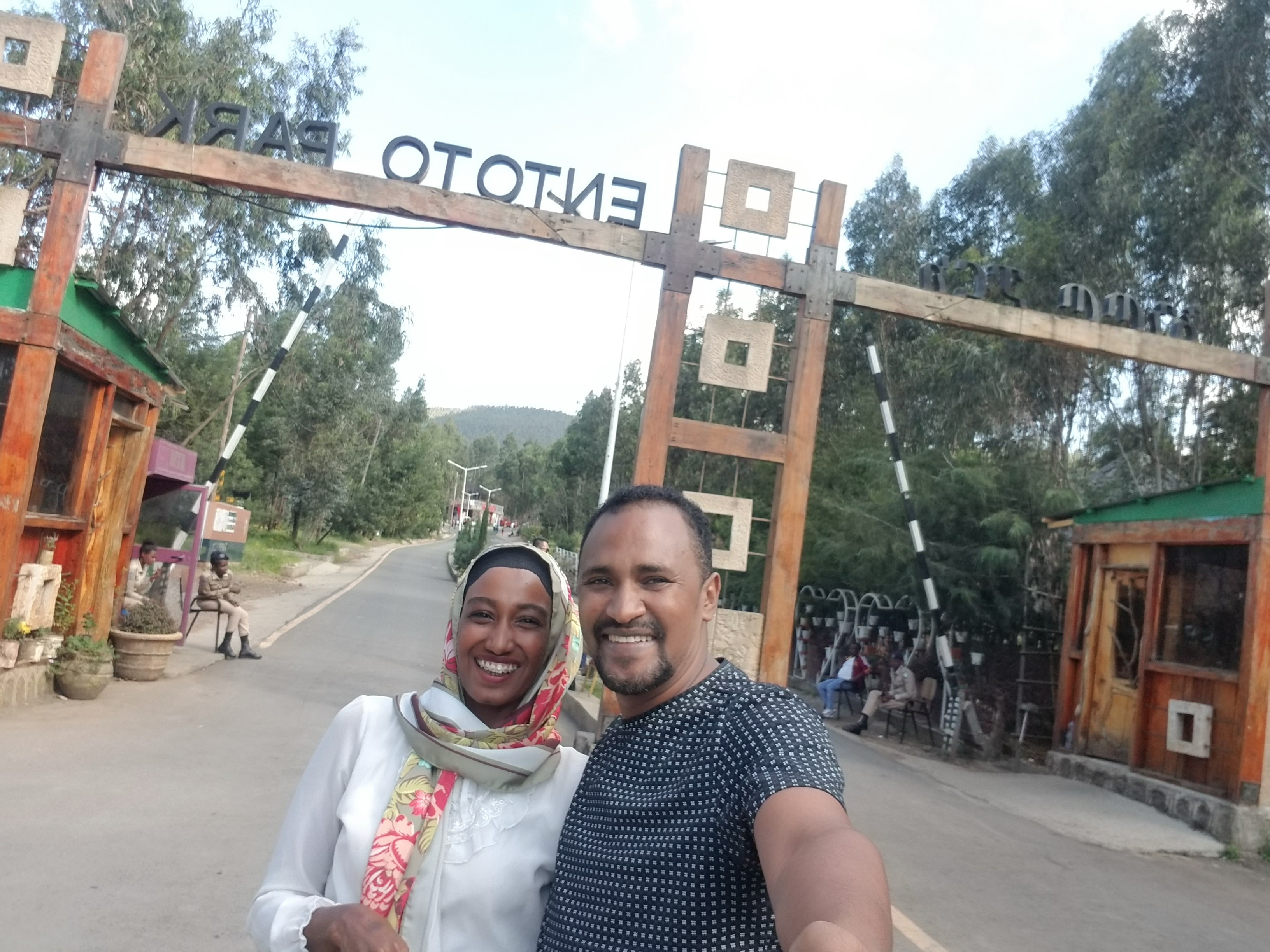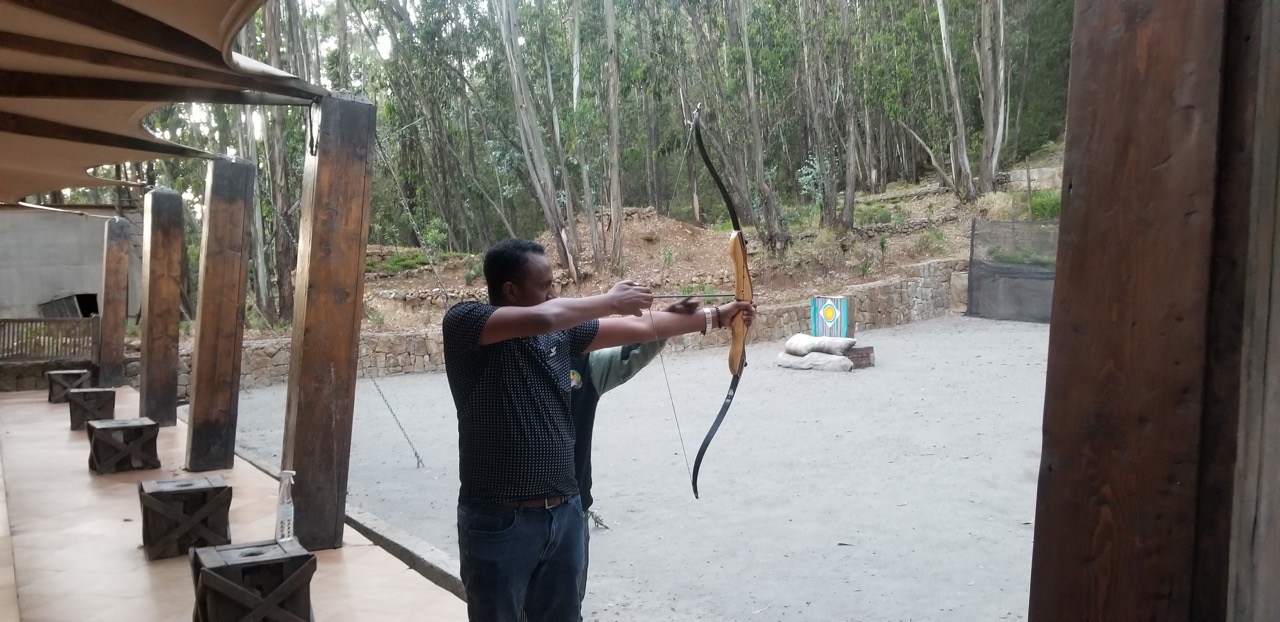 ENTOTO PARK
Entoto Mountain serves as the "lung of Addis Ababa" because the dense forest regulates the climate condition of the city. Later, the Ethiopian Prime Minister started Entoto Natural park of Addis Ababa as a tourist attraction.
There is no transportation inside the park and is not allowed to take a vehicle so, everyone has to walk about 6 km to get to the place he needs starting from the getting to exist. So, we start our walk from the getting and got to the landmark of Entoto and Maya Telescope first and horse house and horse riding area, art gallery, zipline, pedal cart, wall climbing,  paintball area, Walking and reading area, bicycle ride, sports centers, library, restaurants and coffee shops. It has got also an artificial lake, fountain, walkways, and bicycle and scooter roads built mostly with local materials and so on.
Of all zipline adventure was unique for us, my wife tried the adventure which is one of the outdoor recreational adventures. It is full of exciting and challenging activities. A zipline is moving from tree to tree using a robe, wood plate, or vehicle tire. The adventure has 24 challenge. It was breathtaking as she described. But I didn't try this as I am phobic of height. But looking for others as they get afraid, try not to fail, and relax finally as they finish the challenge was enjoyable too. But only the challenges and constructed features but also the nature of the park, the beauty of the forest, the clean environment, and the biodiversity there were also enjoyable. Of the challenges, I tried dart, paintball adventure, and pedal car. Shortly there was our stay in Entoto Park.
SCIENCE MUSEUM
Lastly, we visit the newly inaugurated museum, the Science museum. This museum is built in Addis Ababa at 250 square feet and shows 30 interactive exhibits that demonstrate many diverse scientific subjects. The museum lies on 6.78 hectares (16.8 acres) with a 9-meter (30 ft) circular shape dubbed "ring of wisdom" to denote "human ability and skillfulness to create objects". In addition, the second room is dedicated to a three-dimensional theatre movie called Dome Theatre. The museum also contains several building complexes and interactive display screens, cybersecurity, finance, geographical information system (GIS), service industries, data analysis, manufacturing, and robotics.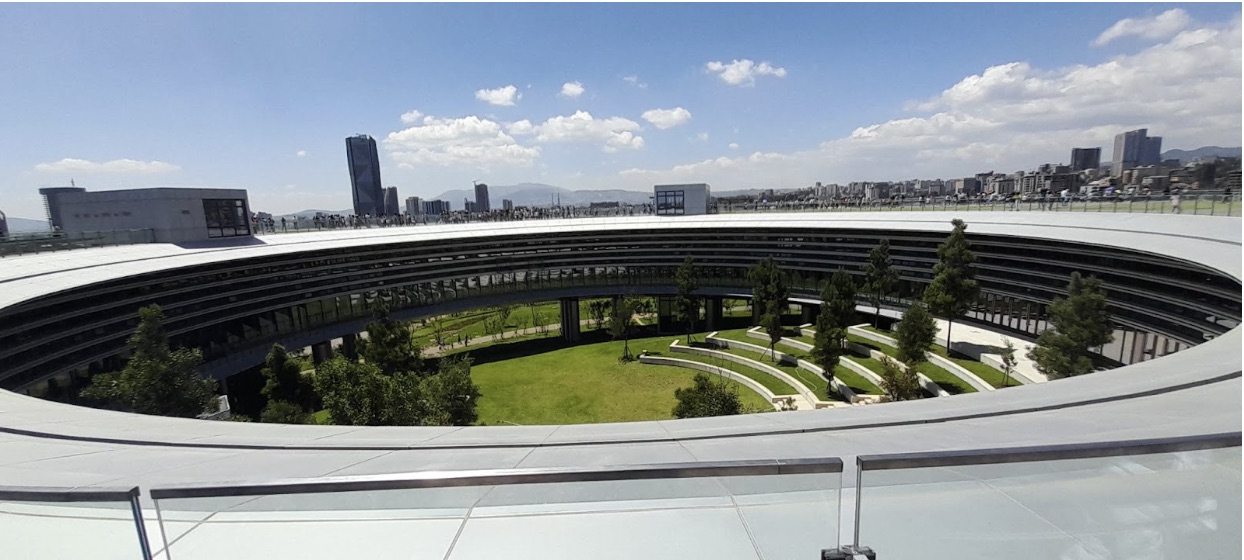 So, these are some out of our Rayobyte experience stipend. Our stay was very joyful than we described here. Not only joy but we had a lot of lessons, experience, and motives too. So we would like to thank Rayobyte for giving us such a chance to have all even what is not noted.  
I hope to share many more years of experience with you all!