Meghalaya which literally means abode of clouds, is located in northeast India and the state is a part of 7 north-eastern states also known as Seven sisters.  The place is known to receive more than average rainfall and I experienced the same during my 6-day stay. The first couple of days were mostly involved in traveling and the actual sightseeing started on day 3 where first went to Laitlum first which is known for its scenic beauty but unfortunately couldn't see much because of rain and foggy conditions. This is how it was there when I reached: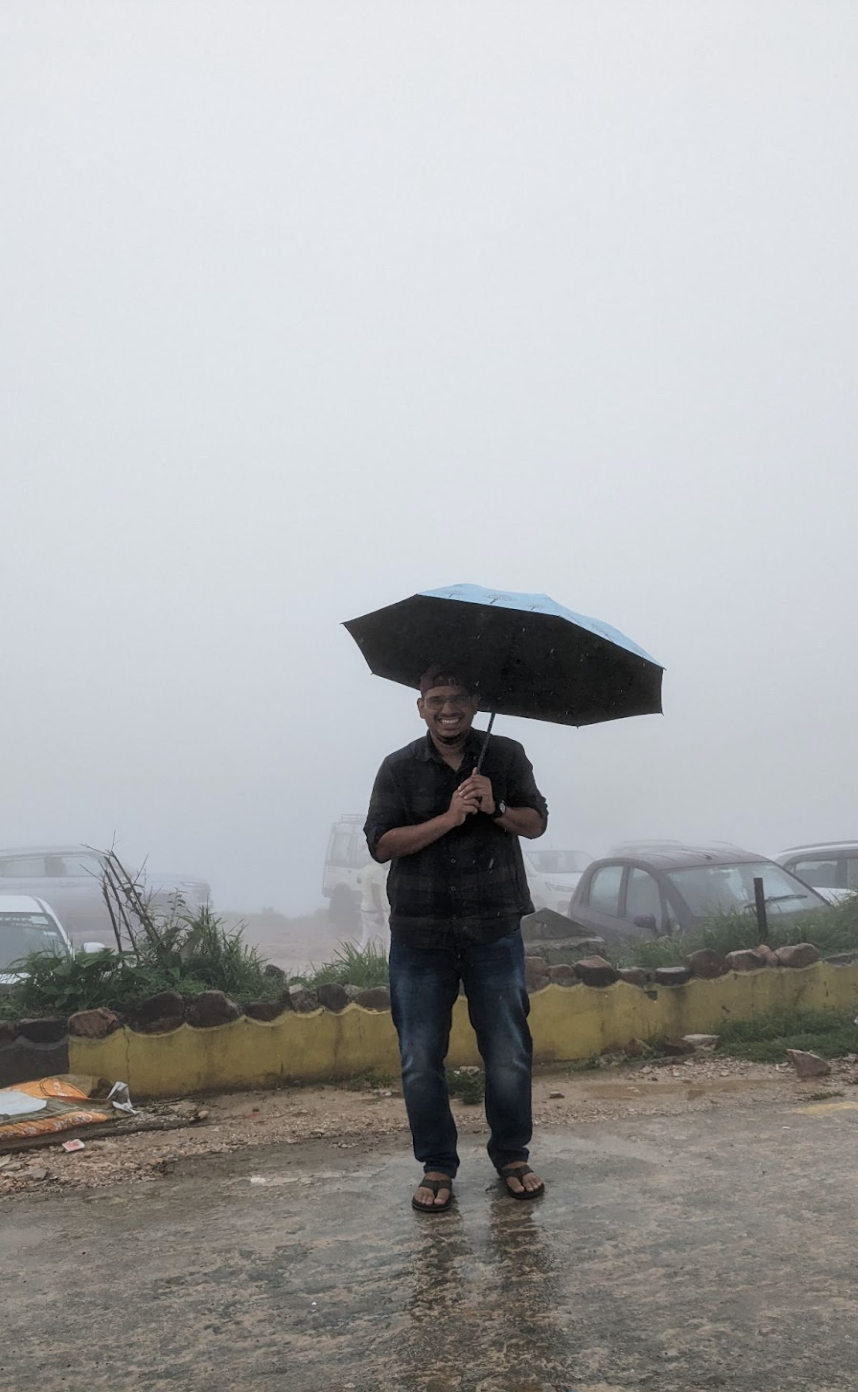 After which I went to  KPER Mawbynna (Monoliths Garden) and ended the day by seeing nearby Tyrshi Falls (Jowai):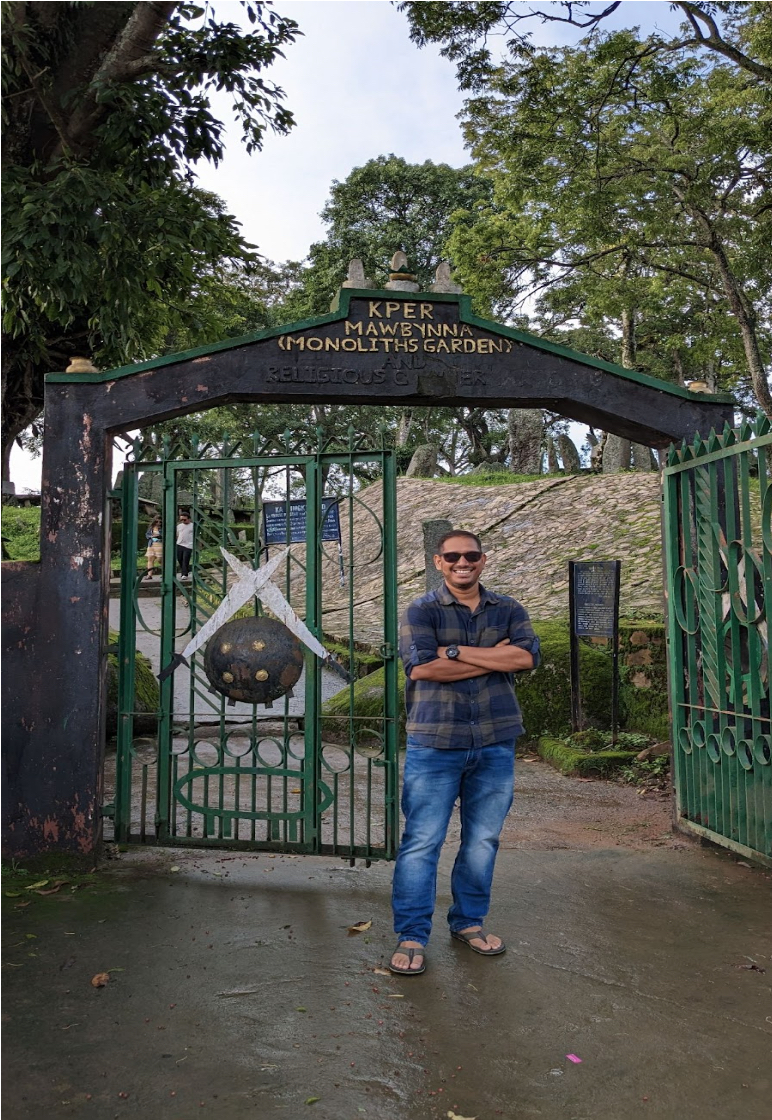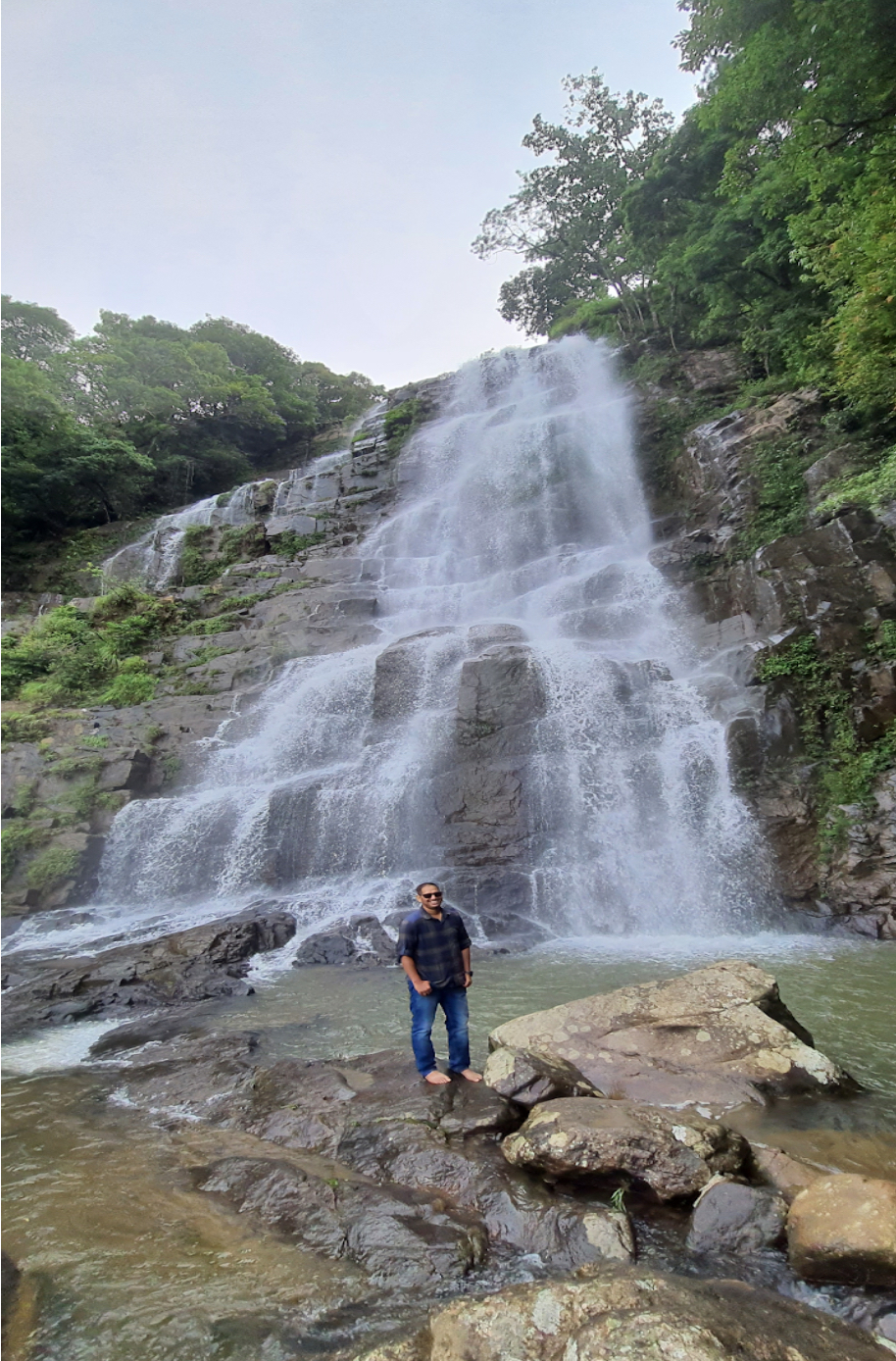 The next day (probably the best day for traveling) I saw  (Sua Ludong Falls) and it probably was my best experience of the entire trip. Here is a video of that. The waterfall was simply beautiful and since it was not at all crowded with tourists, I got the opportunity to see it very close. Spent a few hours there and then moved to see Krang Shuri Waterfalls (another waterfall).  After which I moved to see Living Root Bridge (Riwai Village) and it was very close to Mawlynnong village, which is the cleanest village in India. The next destination was Dawki (clear water of Umngot river), but unfortunately, because of the previous day's rain the water was muddy so couldn't see anything and had to skip the boating plan.
It started raining after 9 PM and basically rained for the next 2 days but I still managed to see a few spots in the Garden of Caves (Laitmawsiang) which has some very small waterfalls and spots which are scenically beautiful. The next destination was Nohkalikai Falls which is much bigger than all waterfalls I saw before, but because of rain and fog, could not see it at all and so decided to stay nearby overnight which proved lucky for me as I got to see the fall very next day though it was for a couple of minutes as again it was again covered behind the fog.Photos within a gap of 2-3 minutes.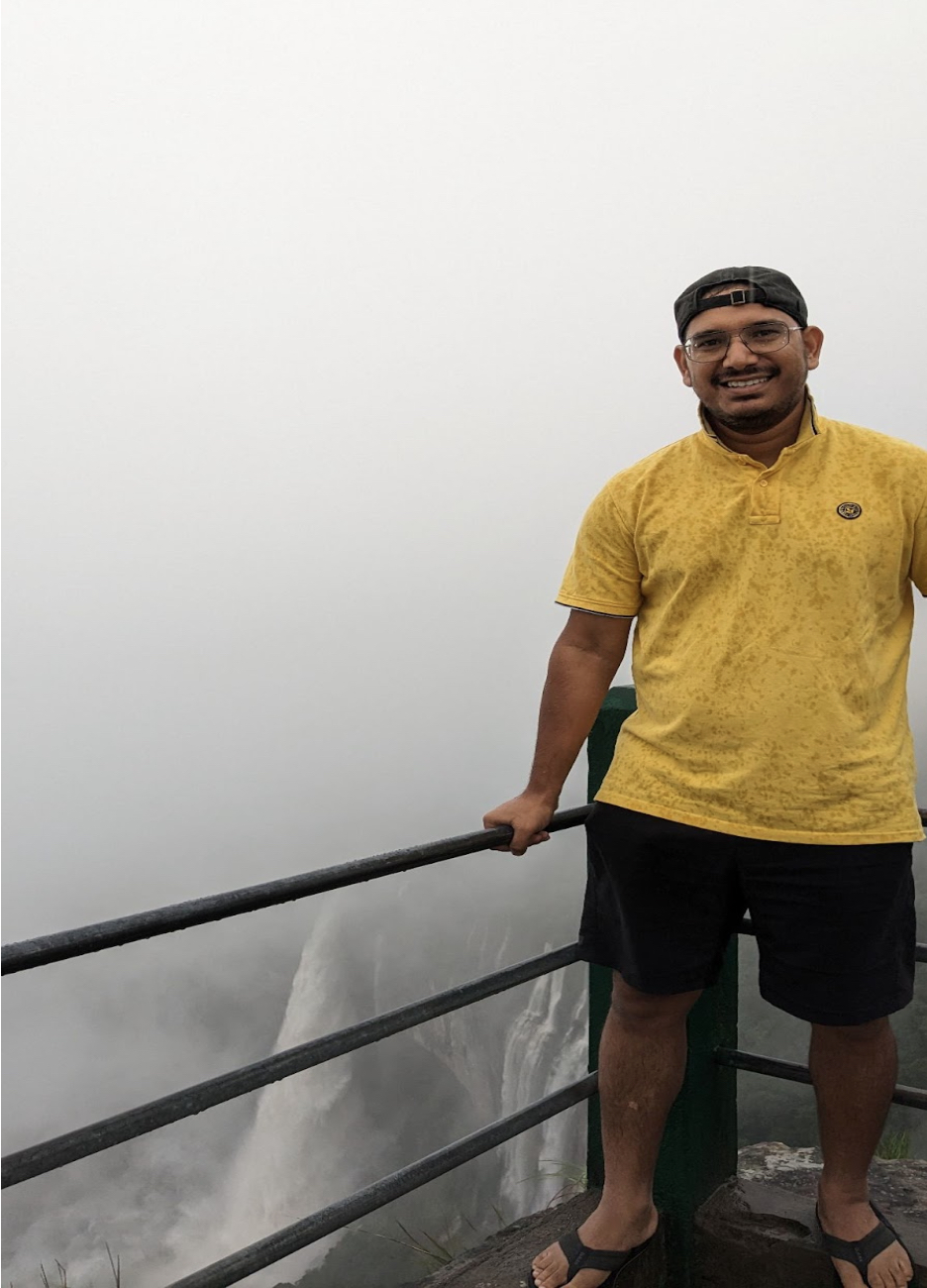 Next, I moved to Seven sisters waterfall (Locally known as Nohsngithiang Falls – the biggest waterfall I saw in this entire trip) and it was amazing it was also visible for a few minutes before the Fogg played the spoilsport. This is how it looked with Fog.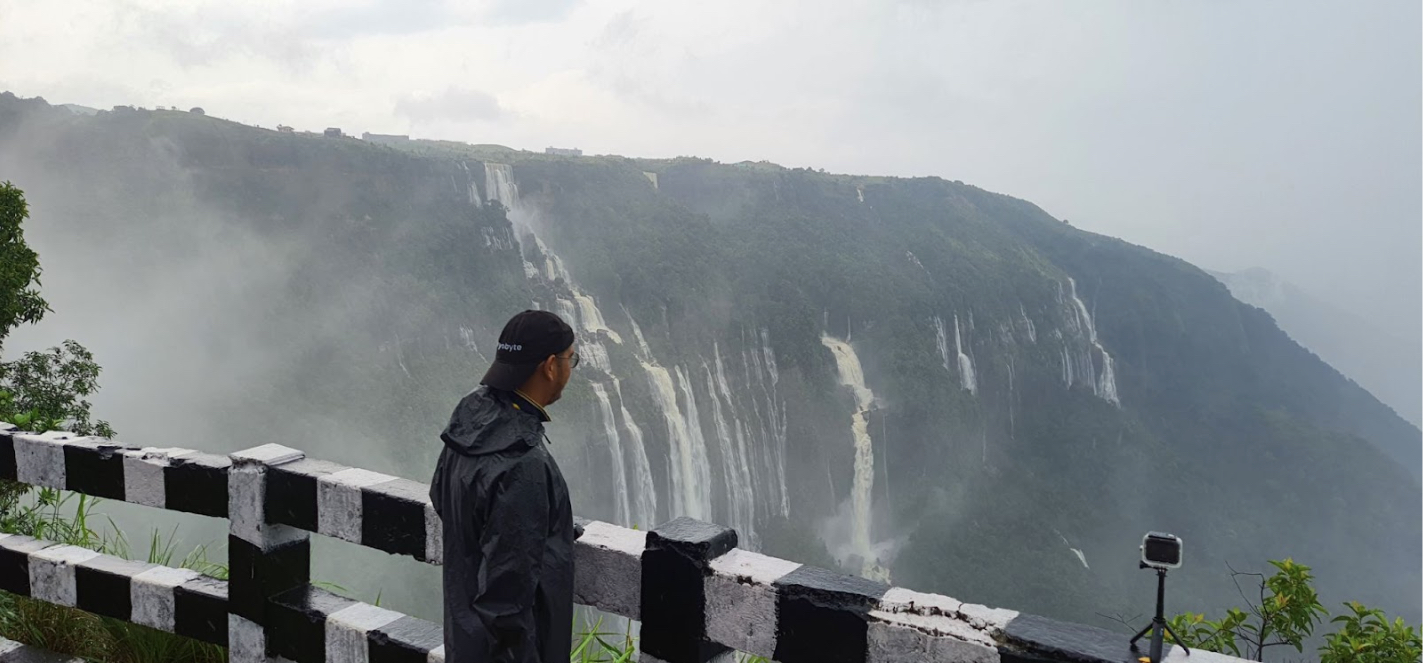 After which I went to see Mawsmai Cave. It is a very small natural cave. The next stop was the double-decker bridge which I could not see as it was already a little dark and late and I was not fit enough to track 3.5 KM of stairs in that shorter time but on the way to this place, I saw the beautiful view of Bangladesh and another stunning unnamed waterfall.
I was lucky enough to Visit the Kamakhya temple in Guwahati before boarding the flight back home. The place was scenically so beautiful, peaceful, pleasing to the eyes, and had amazing weather and this is how it looked while travelling around. Glad to avail this opportunity to see this and hopefully the next stop would be somewhere in south India.